It's spring time everybody!  How freaking exciting is that?!  I love season changes.  Except for winter.  I could definitely live without winter.  But spring means no more snow, it means a lot more fresh local produce, means summer is coming and salads are on the menu again!  Not that you can't eat them in the winter but I think you know what I mean.  A cold meal is not exactly what people crave when it's minus ten outside…But on a warm spring day, yes please!
Spring is also a good time to detox and salads are just the perfect way to do that!  Veggies are always good for you no matter what, but as the temperature outside gets warmer, your body needs colder food, just to keep everything balanced you know?
This Vietnamese Chopped Salad is a great spring/summer staple, and will make you feel refreshed and energized!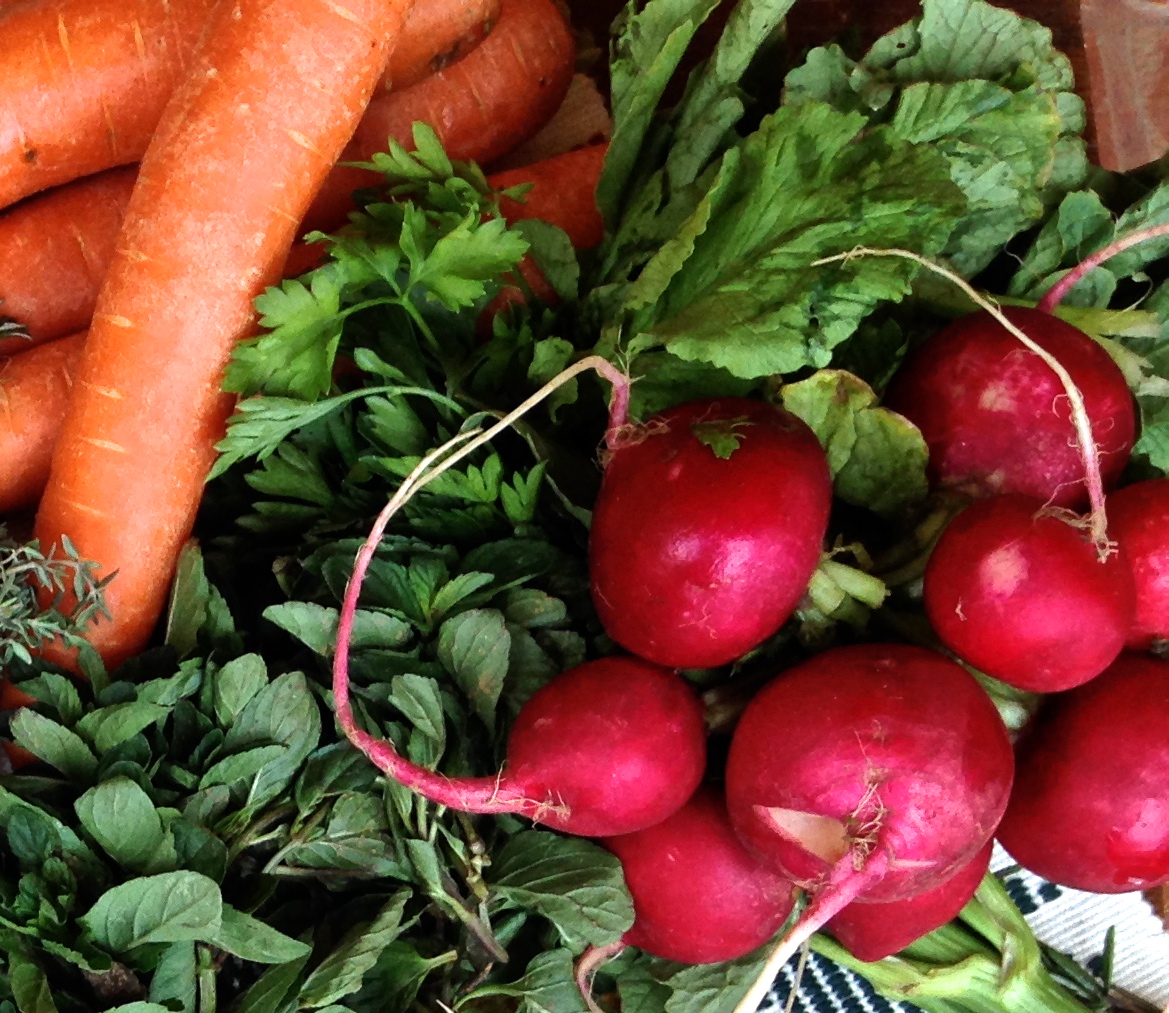 Beautiful radishes and carrots from the market in Panajachel (Guatemala), cost me about 2 dollars for a bunch of carrots, one of radishes, a cabbage and fresh mint!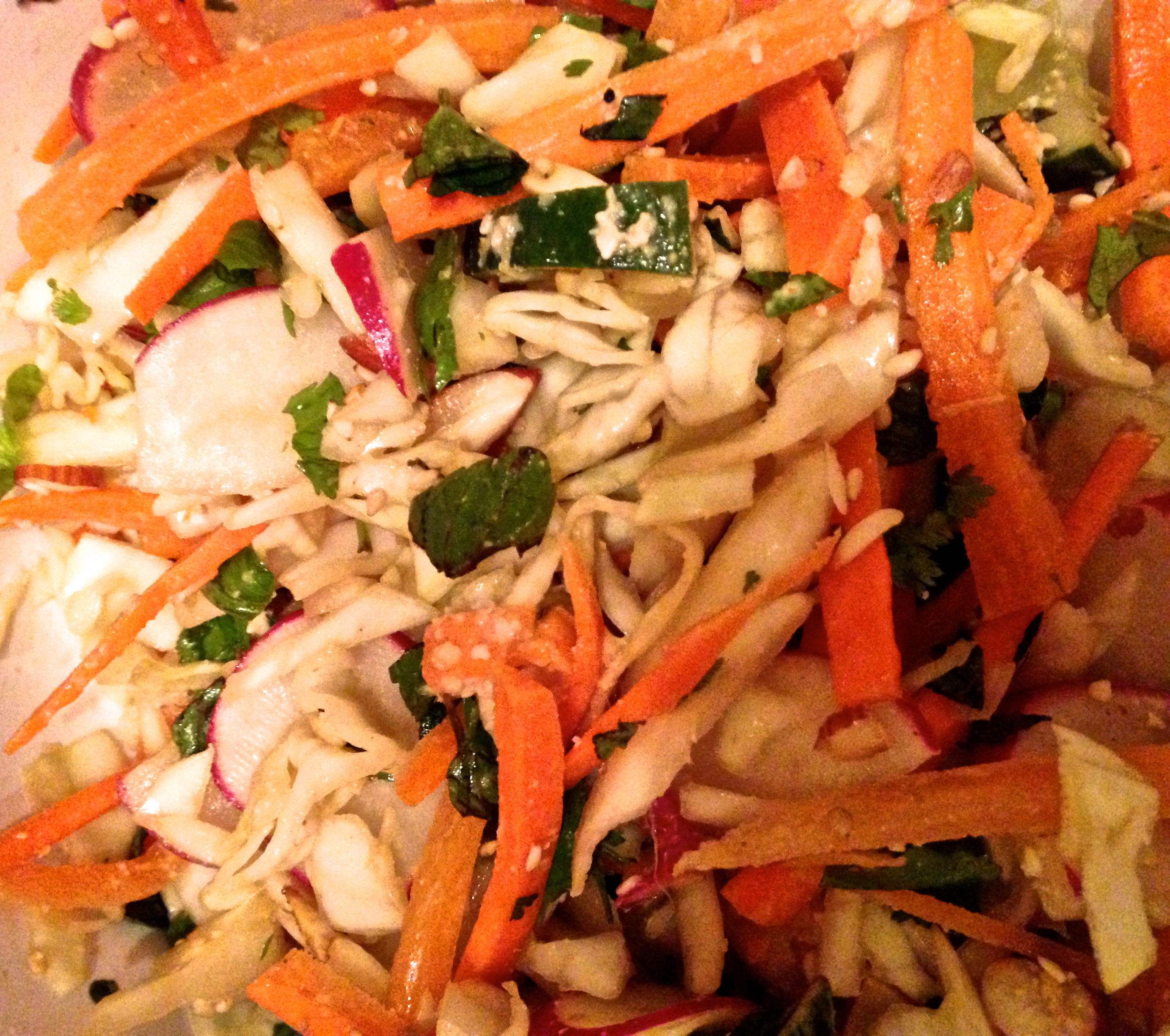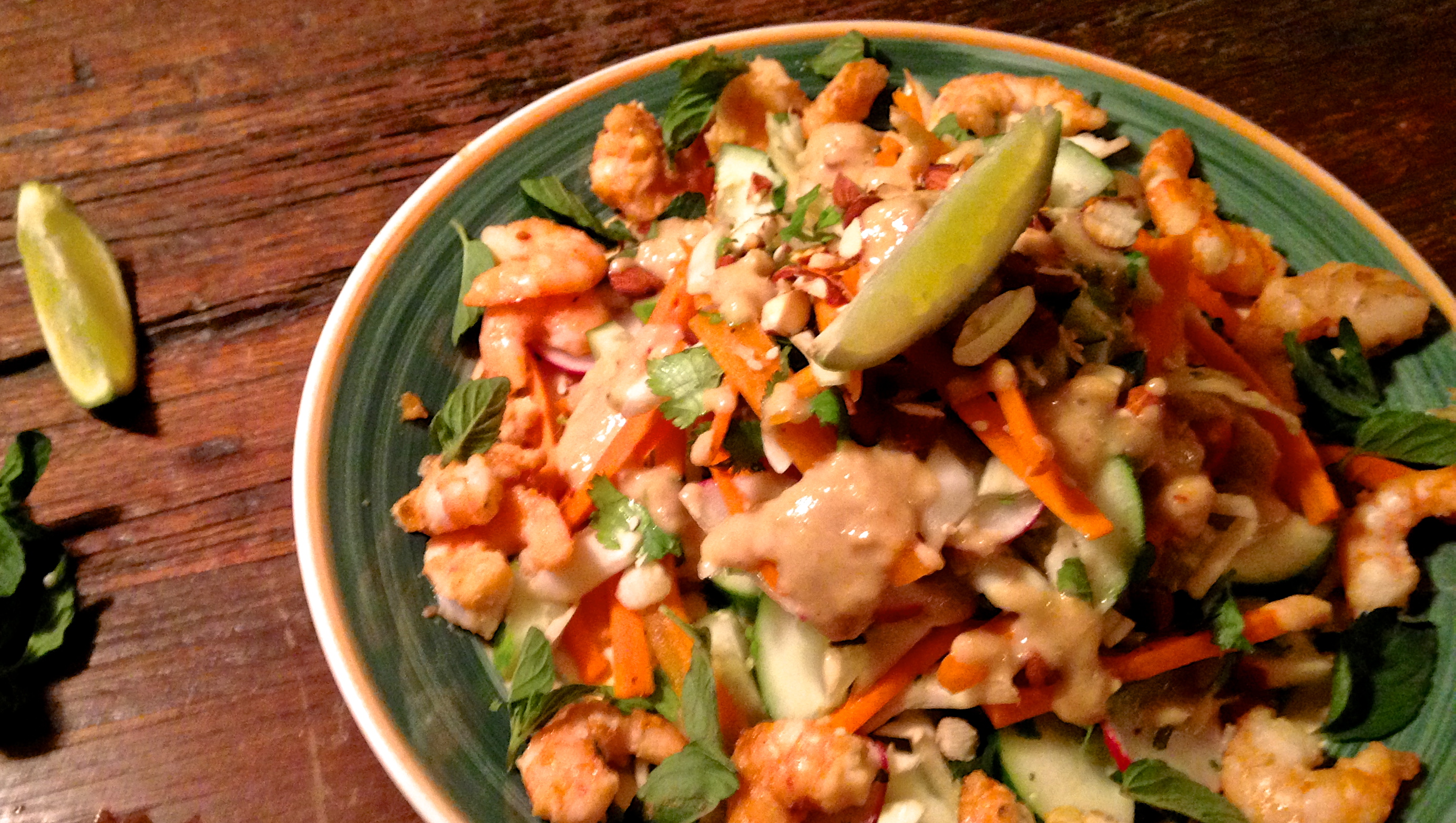 Please follow and like us:
To make the dressing, blend all ingredients, except for sesame seeds, into a food processor until smooth.

Add sesame seeds last and blend with a spoon.
Toss all ingredients into a bowl (except for toasted almonds and sesame seeds, you will want to save those as a garnish when plating) and mix well.
In a large wok on medium heat, melt coconut oil. Add onion powder, garlic and ginger and allow to become fragrant, about 1 minute.

Throw prawns in the wok and spread as evenly as possible. Allow them to cook for about 3 minutes and flip them over.

Cook for an additional 2 minutes, add lime zest and chili flakes and toss to coat. Remove from wok immediately.
Dish out some salad on each individual plate or bowl, placing the prawns either on top or around it. Garnish with almonds, sesame seeds and lime wedges. Drizzle with a couple tablespoons of dressing, enjoy!