I had a salad in one of the hostels I stayed at in Guatemala which was owned by Israeli guys, and they had a chopped salad on their menu that tasted so fresh and I absolutely loved it.  I had completely forgotten about it until a few weeks ago and I decide to search for 'Israeli Salad' on Pinterest.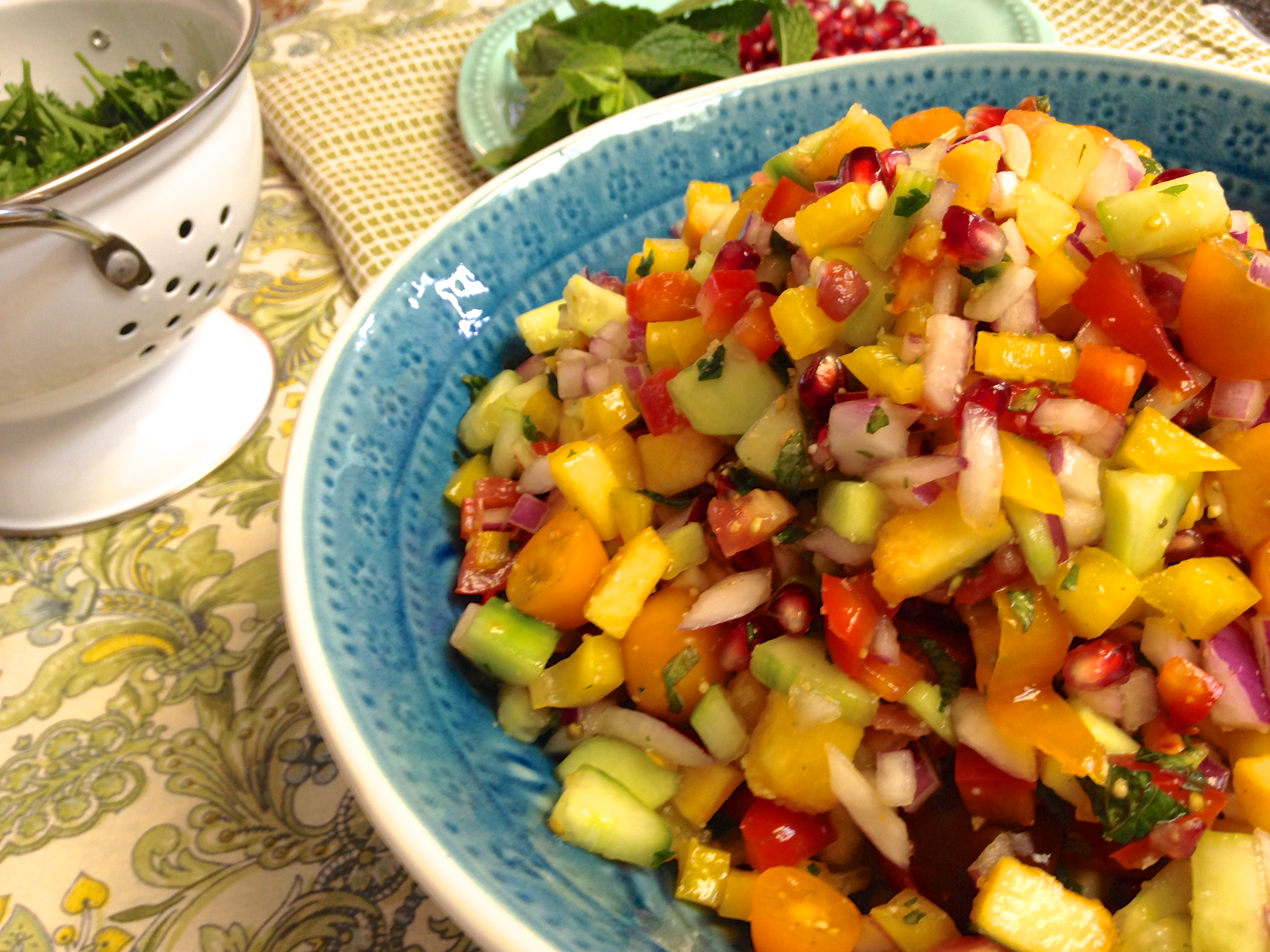 There are quite a few different ways of making an Israeli salad according to many food bloggers out there, and like everything else I make this is my own version of it.  I sort of wanted to create something fresh and vibrant for a hot summer day and I thought adding some fruit would be the perfect way to do that.  An since pomegranate seeds are somewhat of a staple in Middle-Eastern Cuisine, I knew they would be the perfect add-on.  As you can see in the ingredient list below I also decided to incorporate some nectarines (they just happened to be in the fridge), which also worked out really well.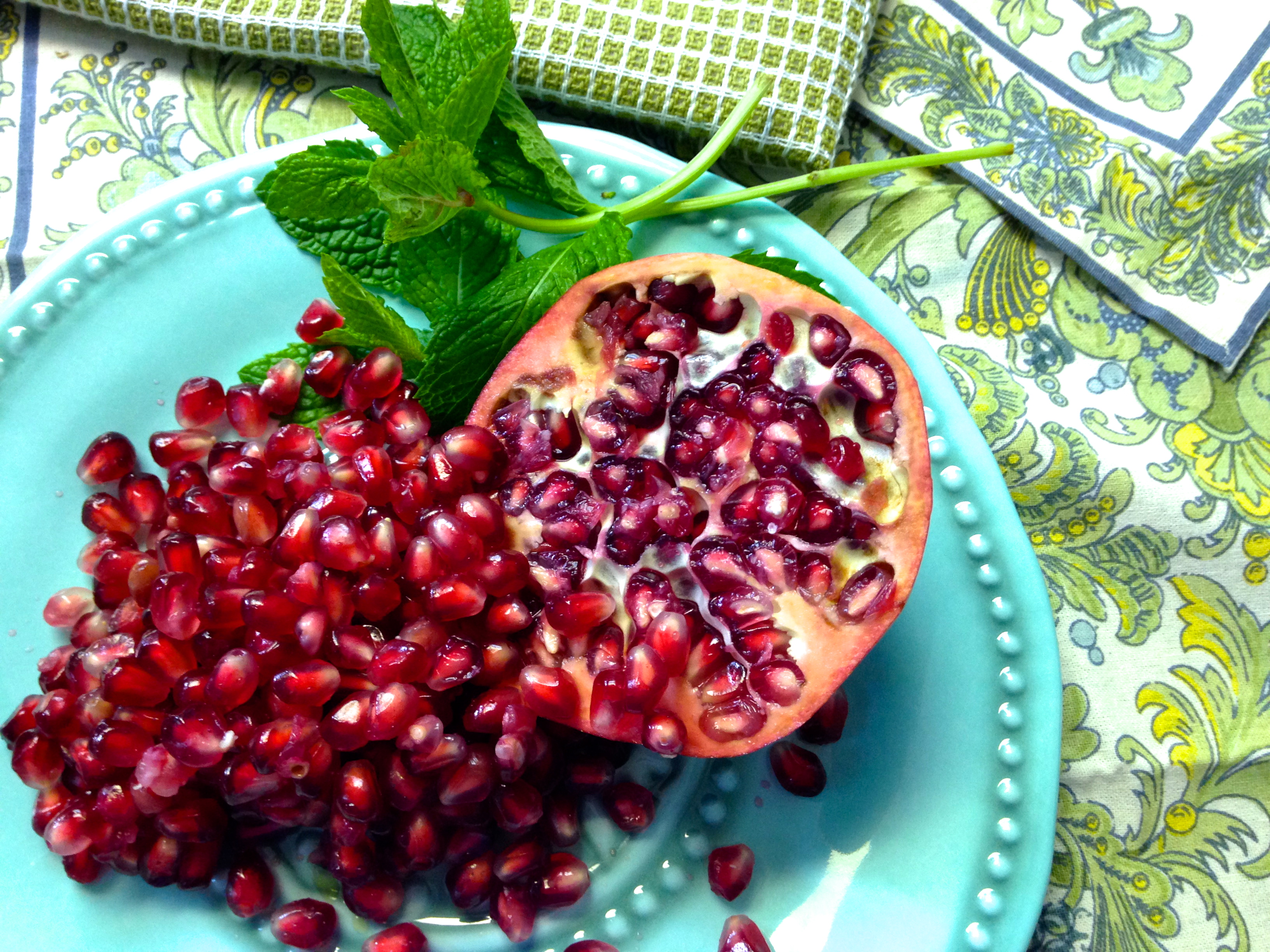 I served this as a side dish with a beautiful filet of wild lingcod and a spicy Chermoula (Morrocan sauce made of fresh coriander).  Click here to check out the recipe!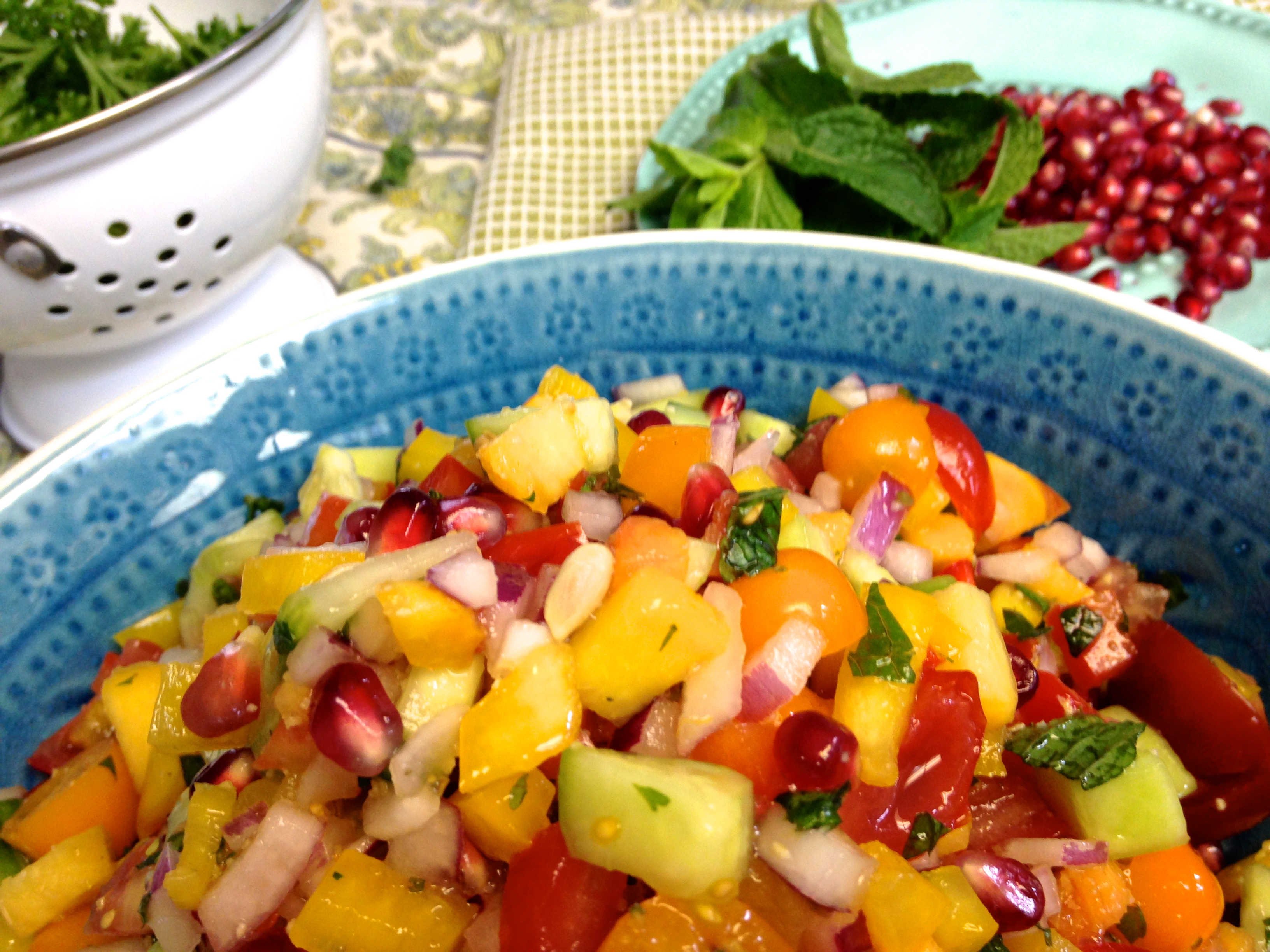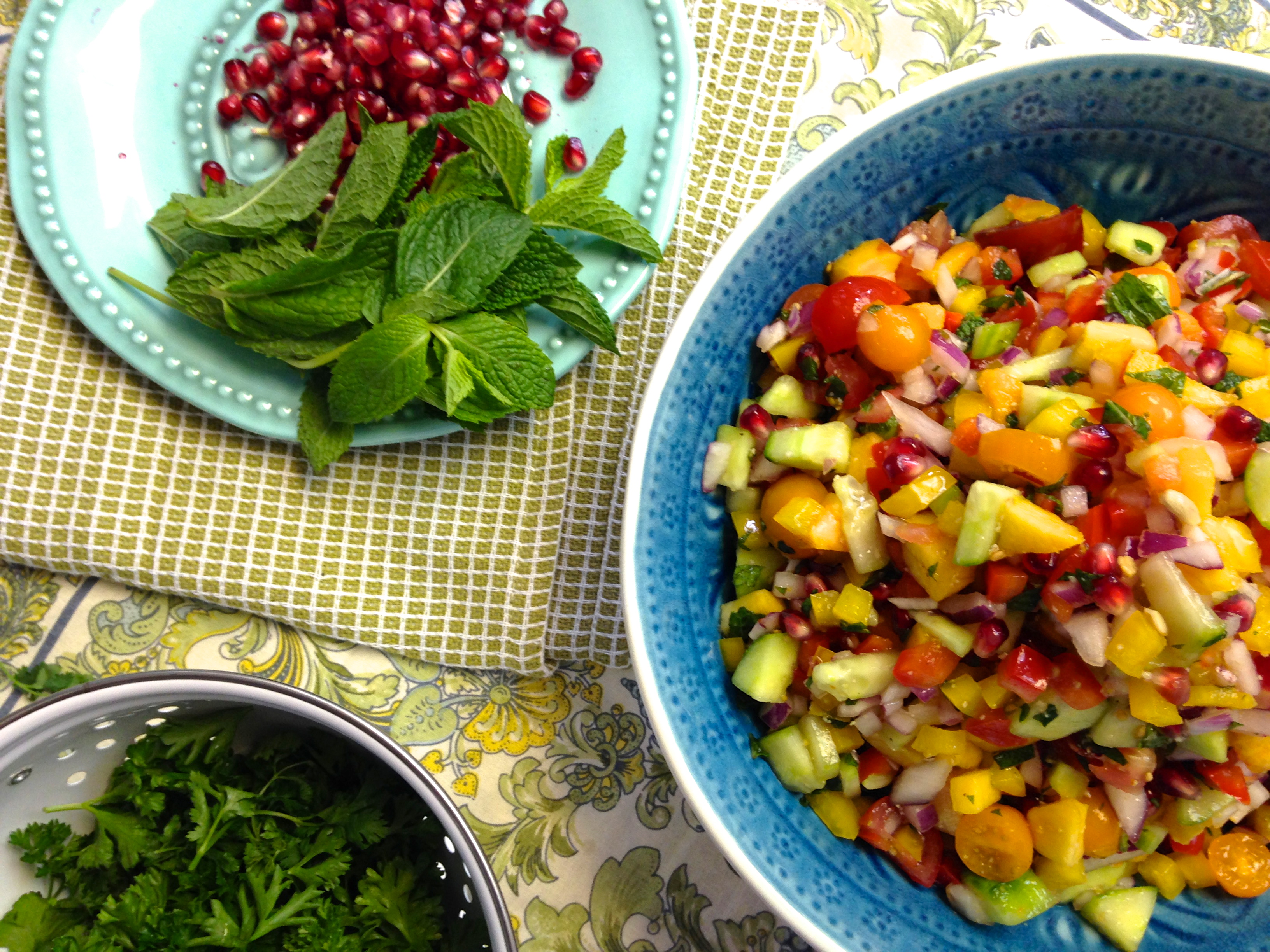 Please follow and like us:
Mix all ingredients in a bowl and let sit in the fridge for about 1 hour. This will allow the flavours to blend in. Enjoy with grilled fish or on it's own as a light summer meal!