I wanted something fresh and light for a nice summer meal and I already had the salad, but need a plan for the main event.  As always I like to join opposite flavours in a dish and with a sweet, refreshing salad, a bit of spice was needed.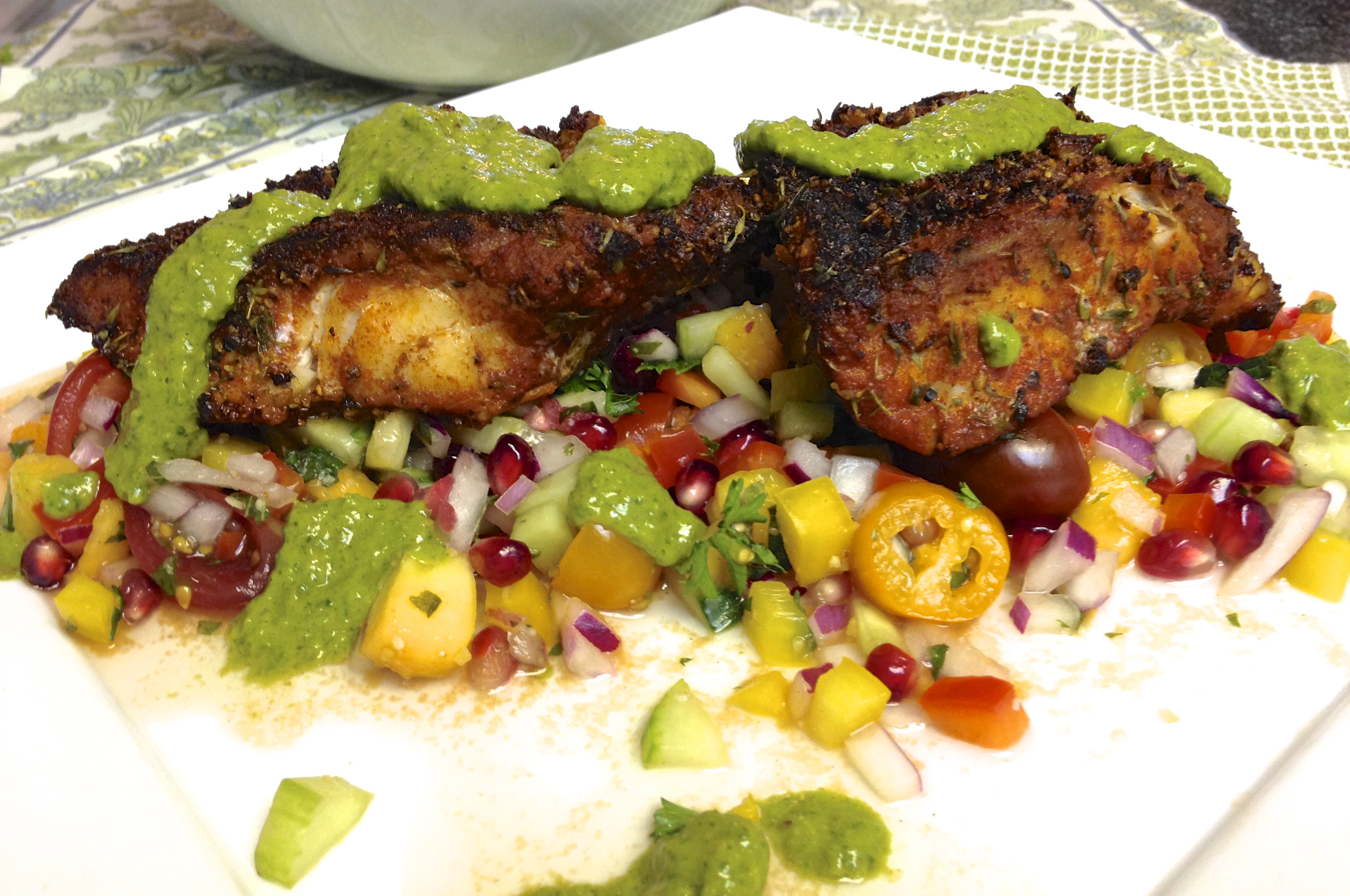 I ended up making a separate post for the salad because it turned out so wonderful, which you can see by clicking here.
This salad was initially inspired by an Israeli salad, which led me to continue in the whole Middle-Eastern theme.
The spice rub used on the fish is actually pretty traditional for a blackening spice and would blend in many different recipes.
But the Chermoula, oh that sauce is pure magic.  Chermoula is a staple in Moroccan cuisine and is mostly used with fish and seafood.  I realize that Morocco and Israel are not the same but in terms of cuisine they complement each other very well.  In fact most Middle-Eastern  and North African Cuisine use very similar spices and go together very well.
Where was I?
Chermoula.  It is completely optional and the fish served with the copped salad on it's own is delicious.  But I like sauce, and I like a lot of it.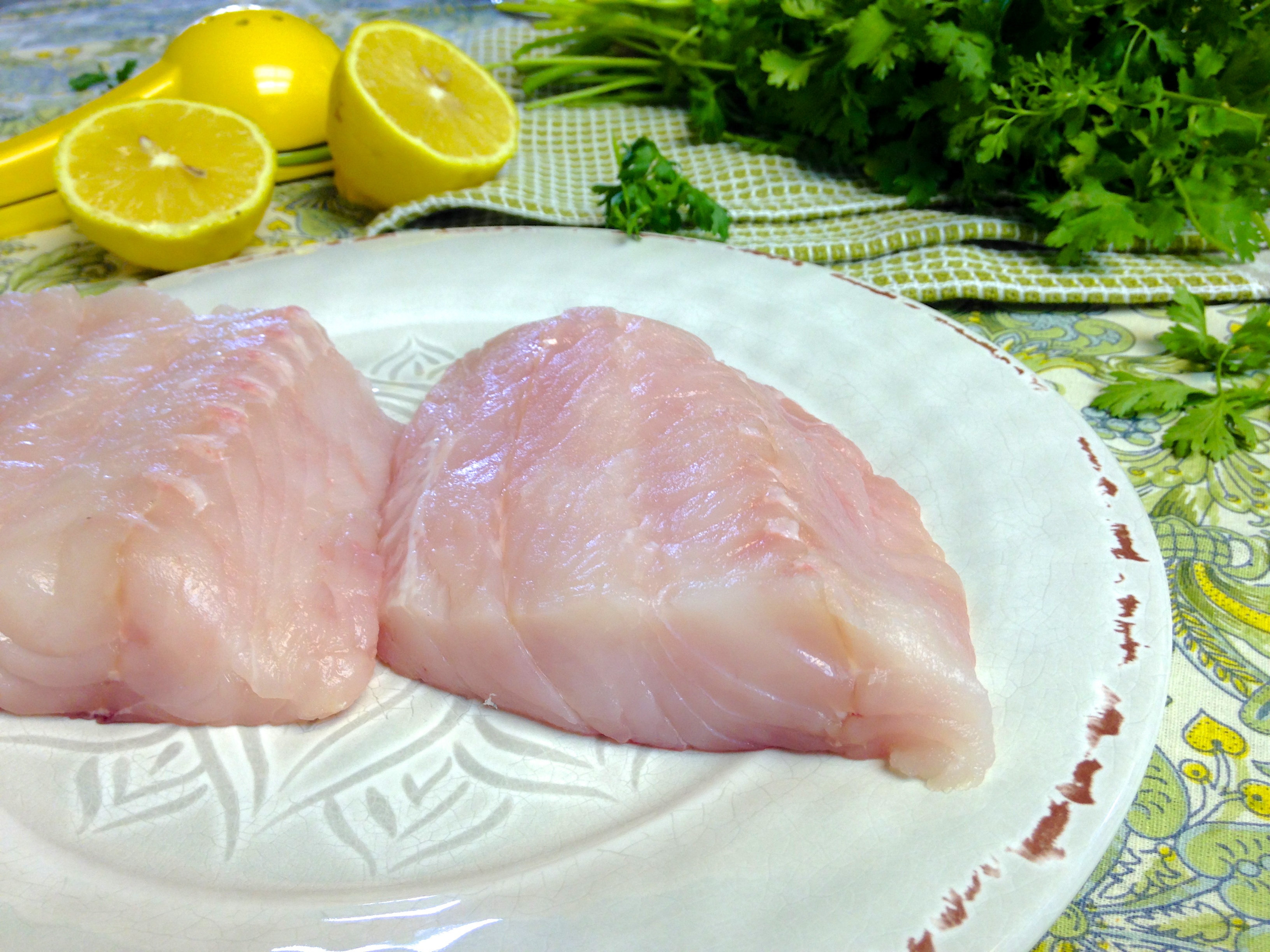 For the fish I originally had planned on using Basa but to my dismay I realized upon my arrival at the Fish Market that Basa was rarely an "Oceanwise" or sustainable fish specie and therefore they didn't have it.  They offered me this beautiful, wildly caught on the Pacific Coast Lincod, which turned out very mild flavoured and tender, and perfect for this recipe.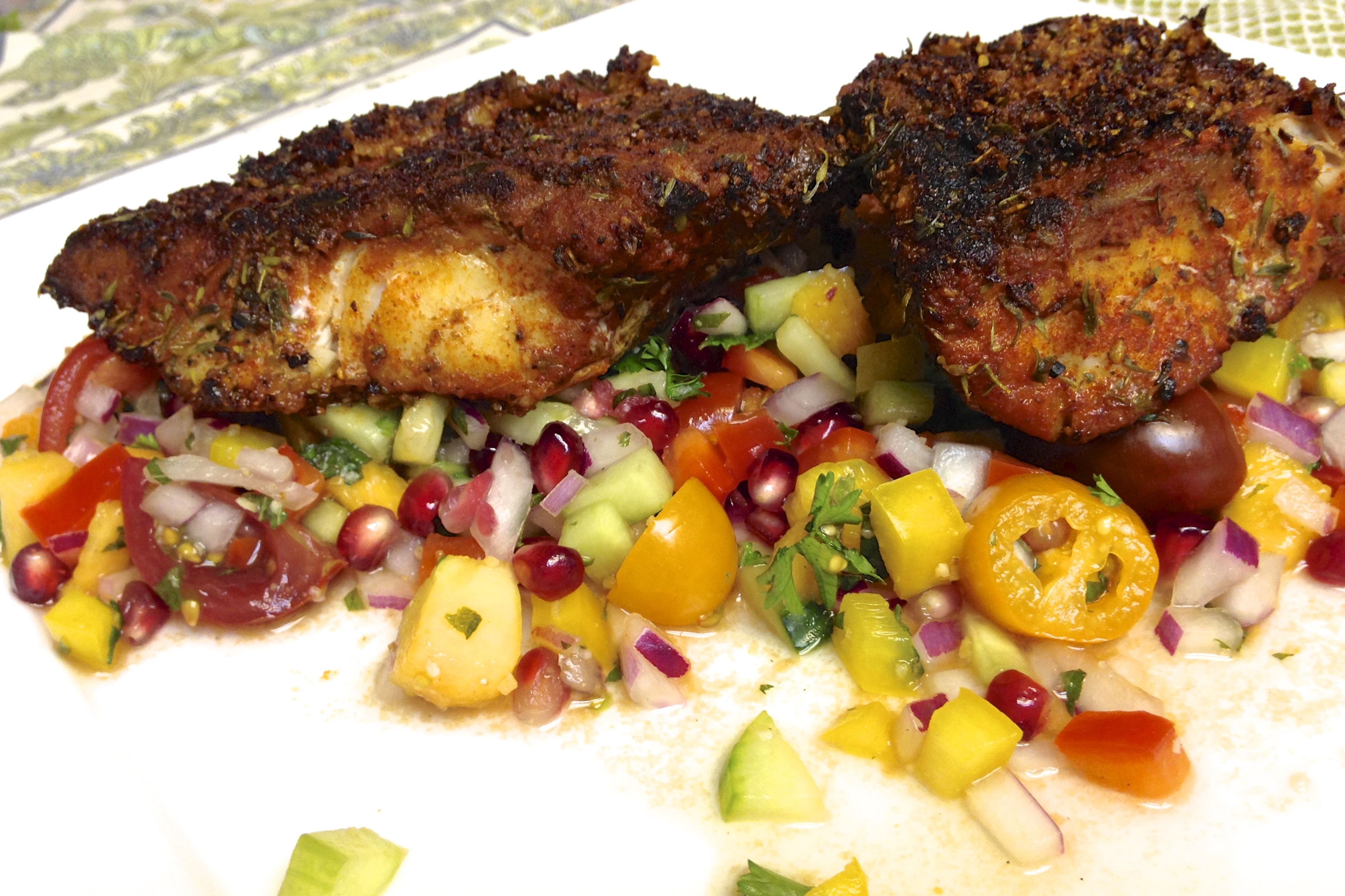 Please follow and like us:
Chermoula Sauce (optional)
Combine all spices in a small bowl. Set aside
Grate the zest of the lemon into a mortar or a mini food processor if you don't own a mortar.

Add minced garlic, spices and sea salt and grind until well combined.

Add the chopped cilantro and parsley, the lemon juice and the olive oil and grind together to form a paste. Taste and adjust seasoning to taste. Drizzle over fish.
Pat fish fillets dry with paper towel and set aside.

In a large skillet, heat olive oil over medium heat. Add garlic and saute for one minute, then remove with slotted spoon and discard. This will give your oil a nice garlicky flavour but yet prevent it from burning.

Toss fish fillets in spice mix and coat evenly on both sides. Add fish to hot skillet and cook for about 5 minutes on each side, depending on the thickness of your fillets. For basa or snapper, which are typically thinner, you might only need 3-4 minutes on each side. I used a pretty thick fillet of lingcod and cooked for about 12 minutes on medium heat.