Don't you love it when you can pretend to be a chef for one night and make something really high-end and fancy but yet is super easy to execute?
A rack of lamb is the perfect example of that.  That is the beauty of a really good cut of meat, it doesn't need to marinate or simmer for hours, nor does it require a ton of sauce, it's just good on it's own.  Providing that you cook it right, which is basically all I am doing here, is giving you instructions to cook it properly.
Ok the chimichuri is pretty awesome I am not gonna lie, but equally as simple to prepare.
So, if you want to impress your guests and serve something amazing, mostly only ever served in higher-end restaurants, but yet don't want to spend hours slaving in the kitchen, this is the perfect dish for you.  Honestly this was so quick to make I probably spent more time on the salad I served as a side dish.
Serve medium rare for better results, enjoy!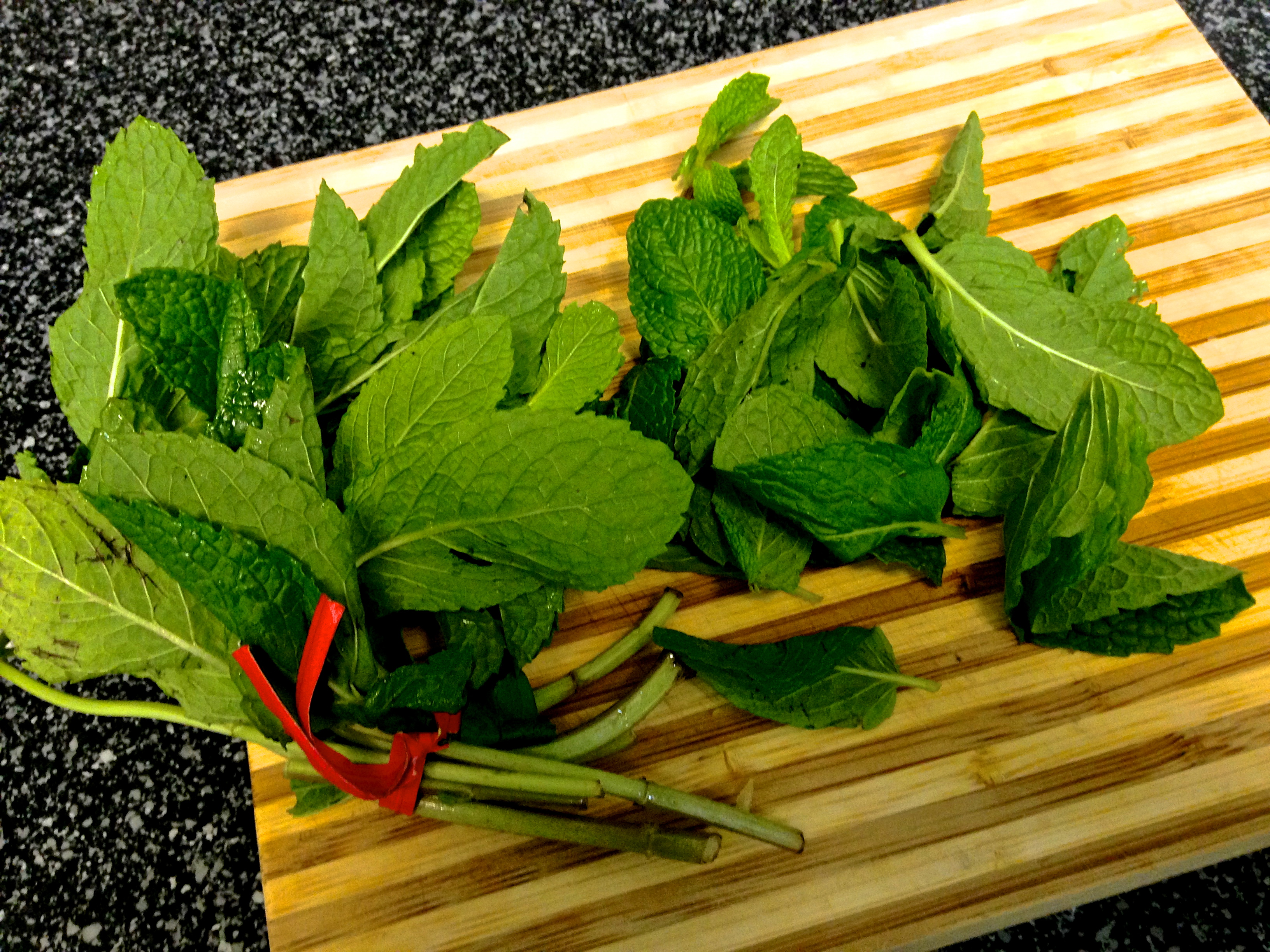 Please follow and like us:
Preheat oven to 425f degrees.

In a small bowl, combine olive oil, garlic and fresh parsley.

Brush lamb rack with oil mixture and add freshly ground pepper and sea salt to both sides.

Heat up a skillet on medium-high heat and melt butter.

When butter starts bubbling, add lamb racks to skillet, fat sides down, browning for about 2-3 minutes on each side.

Remove from skillet, brush fat sides with some of the mint chimichuri and place racks in a glass baking dish, bones up.

Cover the bone part of the racks with some aluminum foil to prevent them from burning.

For medium rare, cook for about 15 minutes, depending on how thick the lamb is and also on your oven. Maybe check the doneness after 12 minutes to be safe.
Put all ingredients in a food processor or magic bullet and pulse until you reach desired consistency. I like mine to be fairly smooth as opposed to chunky so I blend it a bit longer.