I woke up one morning really craving eggs bennies and smoked salmon.  But then I remembered I don't eat bread.  Darn.  What is a girl to do?  I didn't really want the bread but more so a round shaped patty I could place the eggs and salmon on.
I thought of zucchini fritters, as I had made them in the past for breakfast but they didn't really make the cut for what I had in mind.  Sweet potato fritters however?  Yes please!  I ended up staking fried eggs, some smoked salmon and capers on them rather than a traditional poached egg and ham with hollandaise.  In the end it didn't really have anything in common with eggs Benedict's but that didn't matter, it was delicious.  Oh and I am not sure if you noticed but there's a little cheese crumble in the corner of the picture above…I confess, I added a bit of boursin cheese, busted.  Completely optional though.  I just have moments of weakness sometimes and must-have-cheese!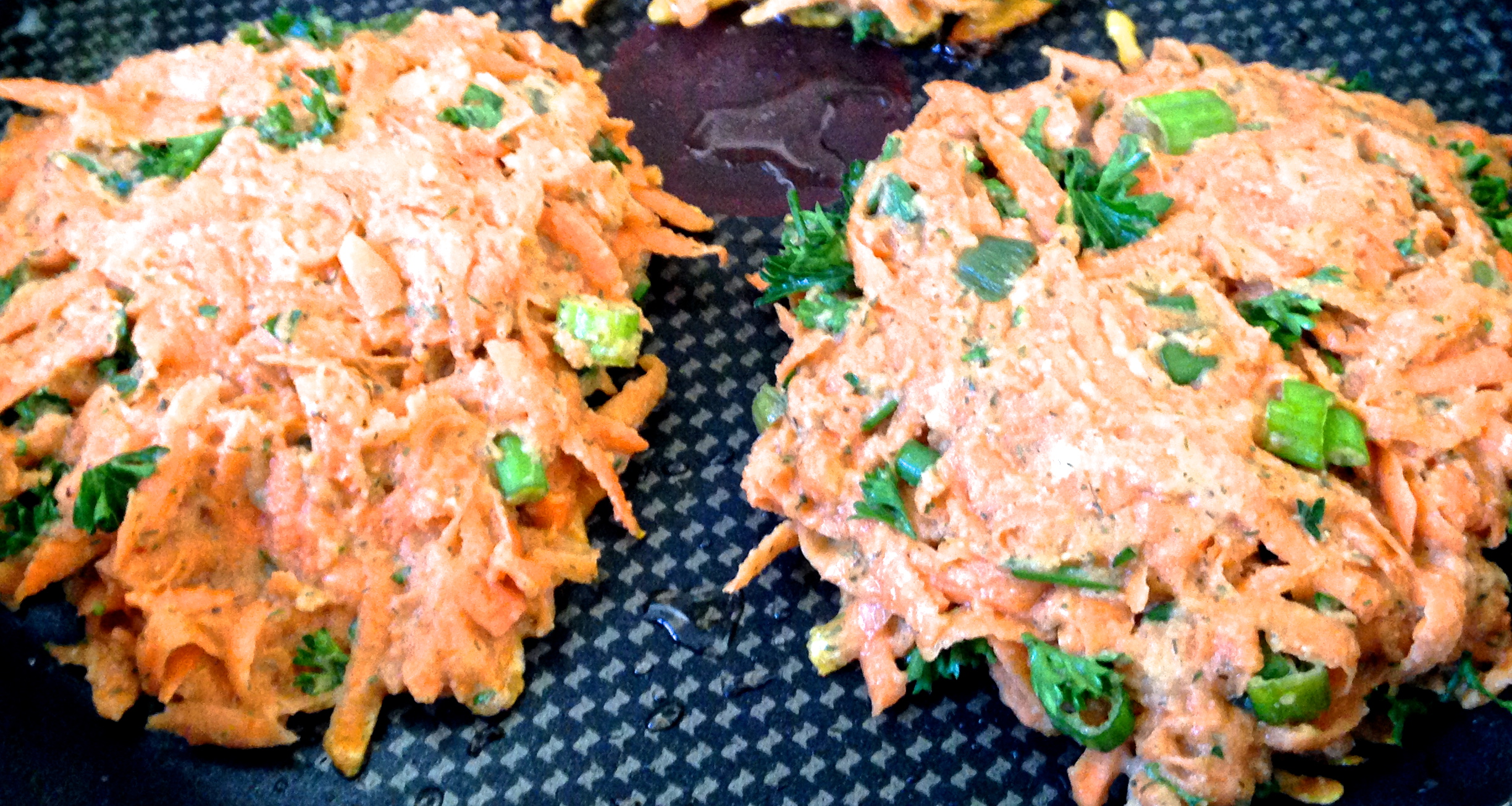 Definitely planning on experimenting with some alternatives here.  I'm thinking poached eggs, bacon, tomato slices and hollandaise for a type of Bennie BLT.  Maybe one with fried eggs, guacamole and salsa fresca for a mexican twist.   So many ideas with this, expect to see more recipes coming soon!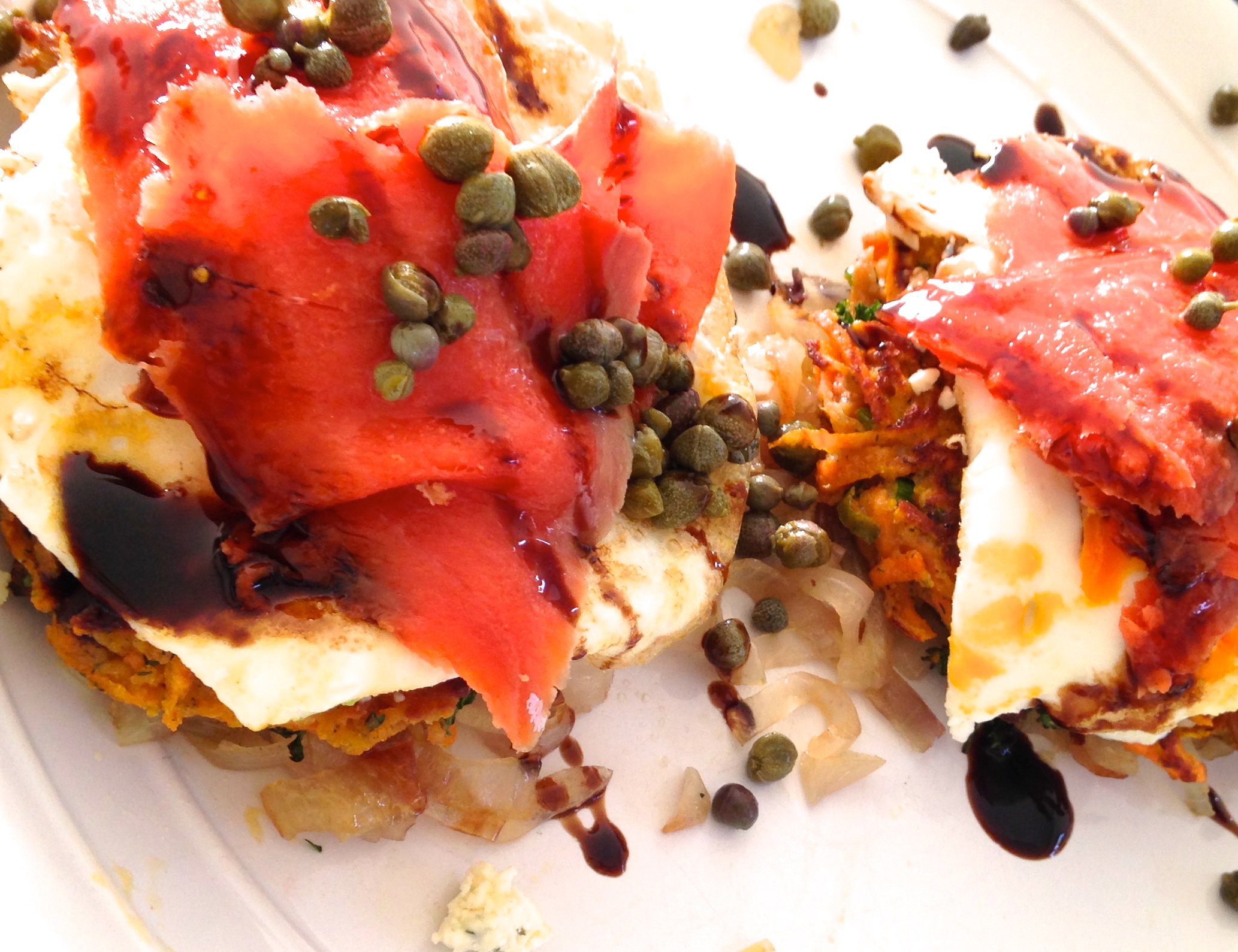 Please follow and like us:
In a small frying pan, heat up most of the butter until it bubbles and saute shallots until they caramelize. This could take about 15-20 minutes.

When your shallots are almost ready, heat up the rest of the butter in a large frying pan. When sizzling, crack 4 eggs into the pan, being careful to keep them whole and separate from each other as much as possible. I like my eggs over easy so I flip them after a few minutes and cook them for 1 more minute on other side. *Option here to poach your eggs if you prefer*. Set eggs aside.

For the assembly, on each plate, start by laying your fried shallots onto the serving plates, trying to keep them in the middle. Place (2 per plate) sweet potato cakes on top of the shallots.

Spread mayo on the cakes. *If using the Boursin cheese, crumble and place on top of the mayo*

Place one egg on each cake and cover with smoked salmon.

Garnish with capers, fresh dill and balsamic crema.
For Sweet Potato Fritters, click here