Pesto is my #1 favourite condiment of all times.  I know I get very enthusiastic about most things I make or eat, so you might not really pay attention to how excited I am when I talk about pesto.  That's understandable.
Trust me though, I have, on many occasions, eaten a full jar of this stuff by the spoonful.  I would never go to town like that on a jar of store bought pesto, but home-made, yes please!  It's cheese-less (you're welcome, lactose-intolerant and vegan peeps), and actually loaded with phytonutrients, which makes it even harder to stop eating.  It is good with just about anything; eggs, chicken, pasta, heck, you can even use it as a dip for veggies.  I even mixed it with mayo once (home-made mayo of course) and put it in my potato salad, and it was ah-mazing!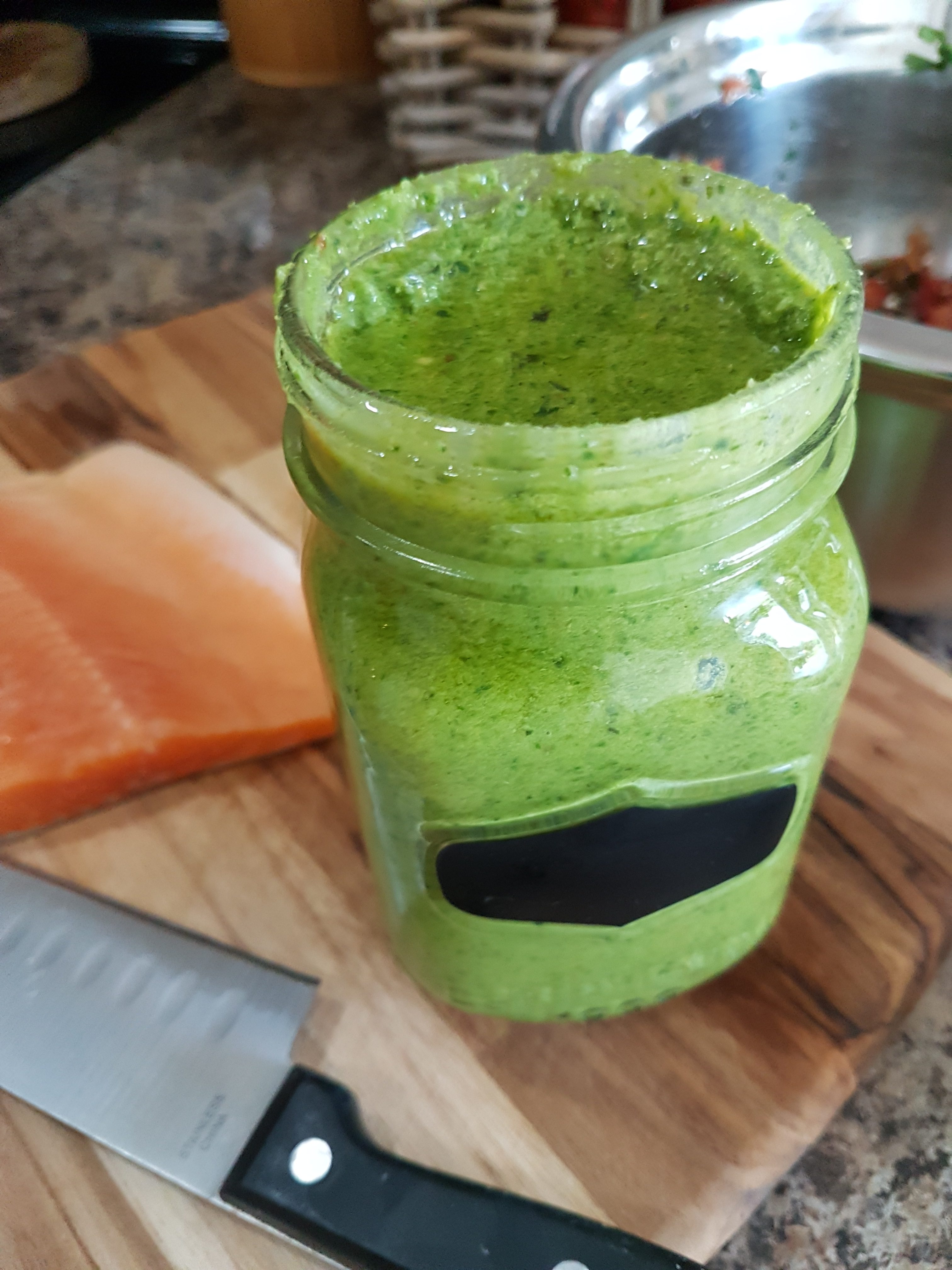 Please follow and like us:
Blend all ingredients in magic bullet or food processor till smooth. Incorporate in your favourite recipes and enjoy!