It's cold outside, and I need some comfort food.  And it may not be the case for you but as far as I am concerned, spaghetti squash falls right into that category.  I typically have a marinara sauce with my spaghetti squash but I just so happened to have some freshly made pesto and thought it might be a nice change.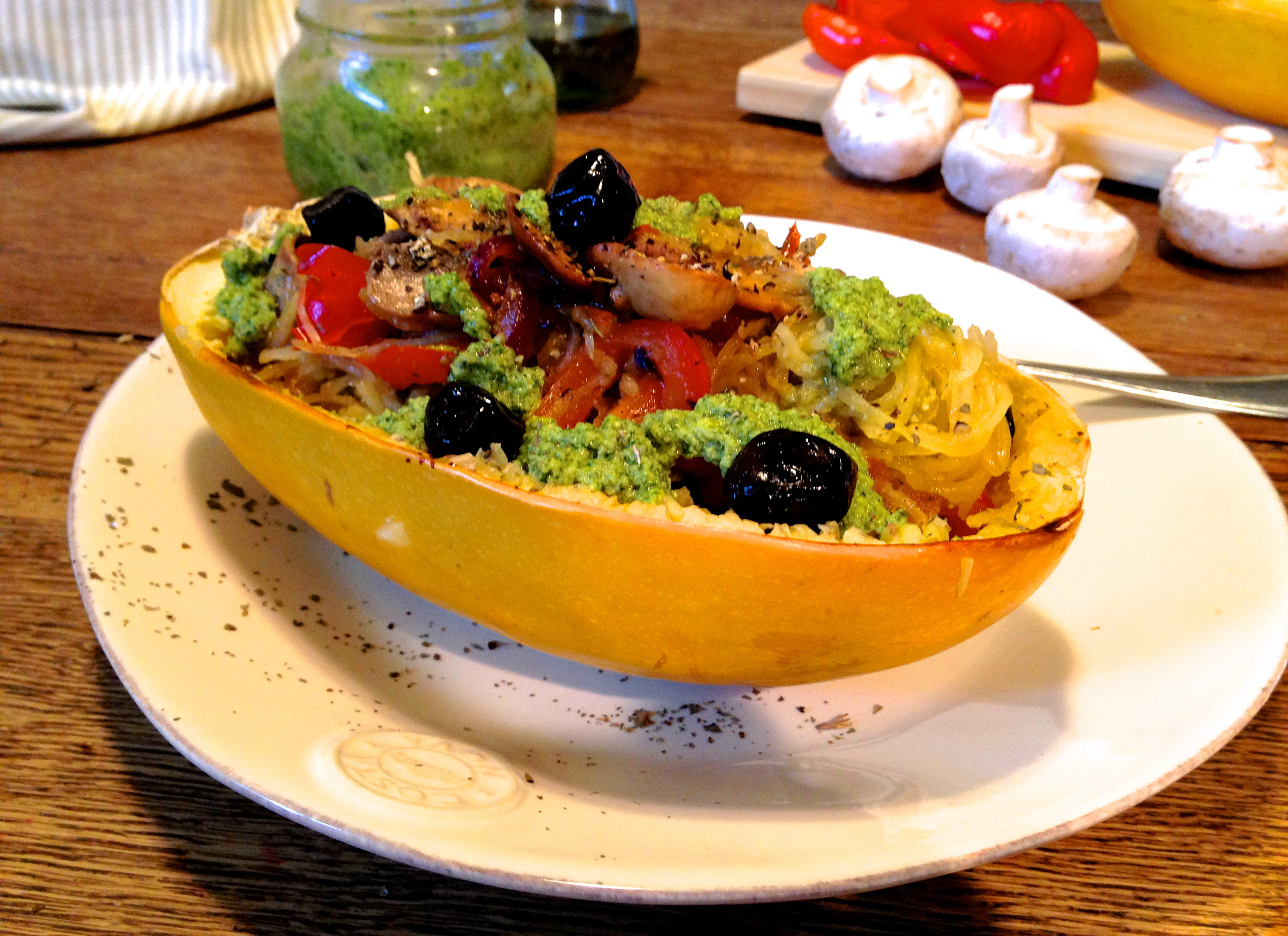 I almost feel like this is way to simple of a recipe to even post on here but it might be something you wouldn't have thought of, so I figured I may as well post it.  And I also think that sometimes less is more.  I find myself making all these elaborate meals quite often, and as delicious as most of them turn out to be, it is freaking time consuming.  And let's face it we all have busy lives.  This took me a huge 30 minutes to make, yay!
It was just what I needed on a chilly September afternoon,  absolutely delicious and very satisfying.  PS the recipe calls for a small spaghetti squash, which will be plenty for two.
This dish might just remind you how much you like spaghetti squash and you might decide to whip it up in a completely different way.  Or if you're a pesto maniac like me this will totally rock your world.  Either way, I hope you have a lovely dinner 🙂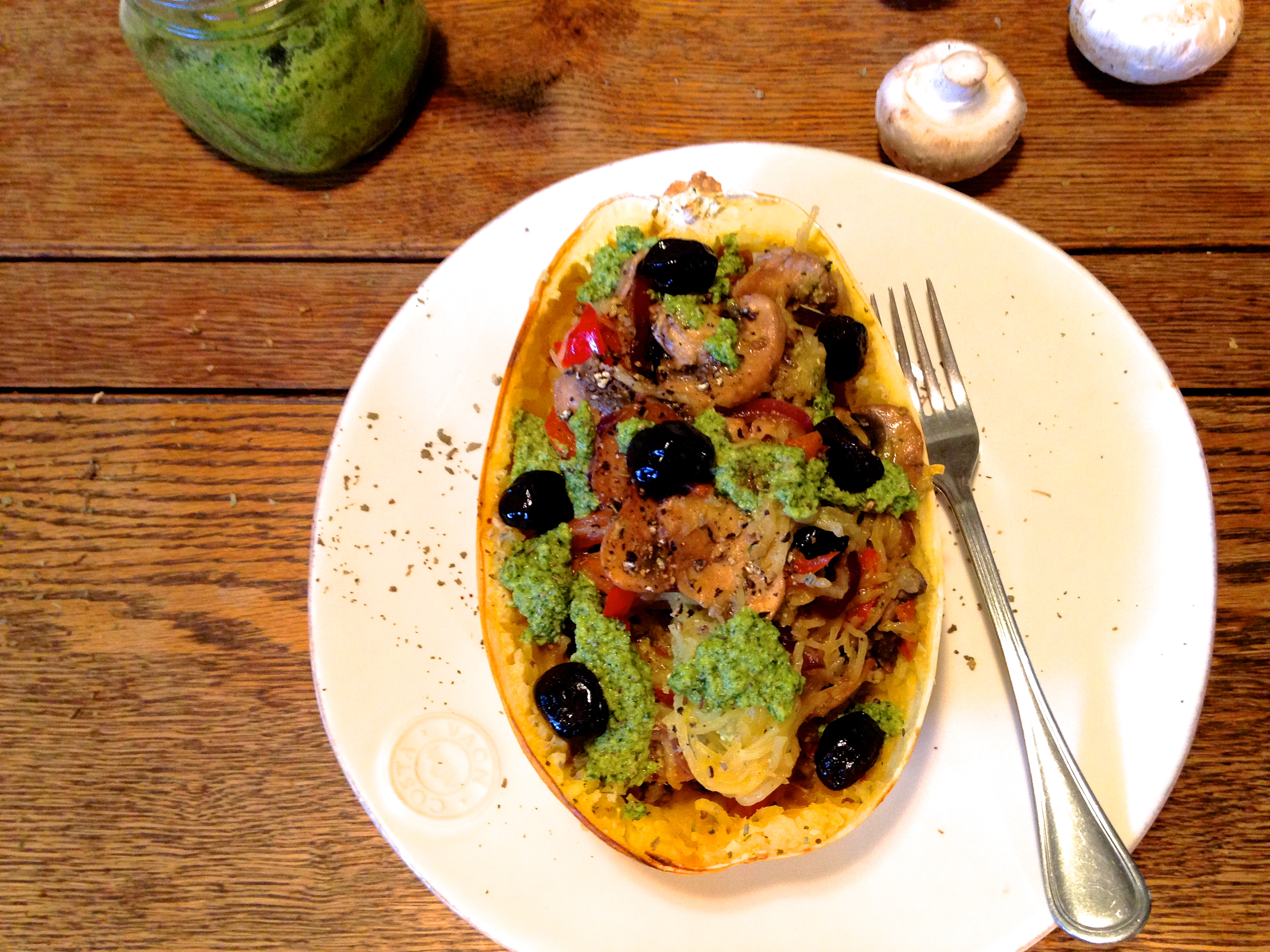 Please follow and like us:
Preheat oven at 400f degrees. Begin by washing the outside of the squash to remove any dirt. Slice lengthwise and remove seeds with a spoon. Place each half flesh-side down into a baking dish, and pour water or broth in the bottom so that there's about 1/2 inch of liquid. Bake for about 35-45 minutes. When it's done, the flesh will be tender and easy to pull apart with a fork. Be cautious bot to break the shell when scraping the flesh as you will want to save it for serving.

In the meantime, wash your red pepper and cut lengthwise as well. Remove seeds and place in a small dish shiny-side up and bake for about 25 minutes. Remove from stove and slice thinly.

In a small skillet, heat up olive oil on medium heat. Add sliced mushrooms and onions and saute for about 7-8 minutes or until mushrooms have shrunken and are slightly browned.

In a non stick skillet on low heat, throw in the pesto and allow it to warm up and become more runny.

You can now pull apart your squash "noodles" and toss them in the pan with the pesto, as well as your roasted pepper slices, mushrooms and onions. Toss to coat everything evenly only for a minute or two, then scoop back into the squash shell. Garnish with olives, fresh herbs of choice and freshly ground pepper if desired.

Add more pesto for garnish if you want it more saucy!

Make the pesto sauce according to instructions. (link to pesto recipe in foot notes)
For the Pistachio Basil Pesto, click  here.