A couple weeks ago, I posted this picture on my Instagram account and my mother kindly asked me for the recipe, in French.  Well Mom, I may not have posted it in French as per requested, but this one is for you!  If you have any English questions you can call me 😉
As for the rest of you, English speakers who might have an occasional craving for cookie dough but don't want to eat two pounds of sugar and flour in one sitting; this recipe is for you.
Saying that I've been craving chocolate lately would be a MASSIVE understatement. I've been slightly obsessed with it.   These are totallllly KETO and contain no sugar whatsoever. They are essentially pure fat: coconut butter, shredded unsweetened coconut, coconut flour, almond butter, cashew & brazil nut butter, cocoa nibs, a few drops of stevia, pure vanilla extract and maca powder.  My goal was to make something that somewhat tasted like cookie dough, except without the dairy and the flour ?…Mission semi accomplished.  Not fully accomplished because let's face it, there's no sugar in there, but pretty darn good.  Made half the batch with almond essence and covered them in almonds, and the other half with peppermint oil and covered them in cocoa powder.
Disclaimer:  You might find these extremely rich in which case you will be perfectly content after eating only one of these bad boys.
Disclaimer #2:  You may (like me), really enjoy how rich these are and eat half the batch in one afternoon.
Either way, you're welcome.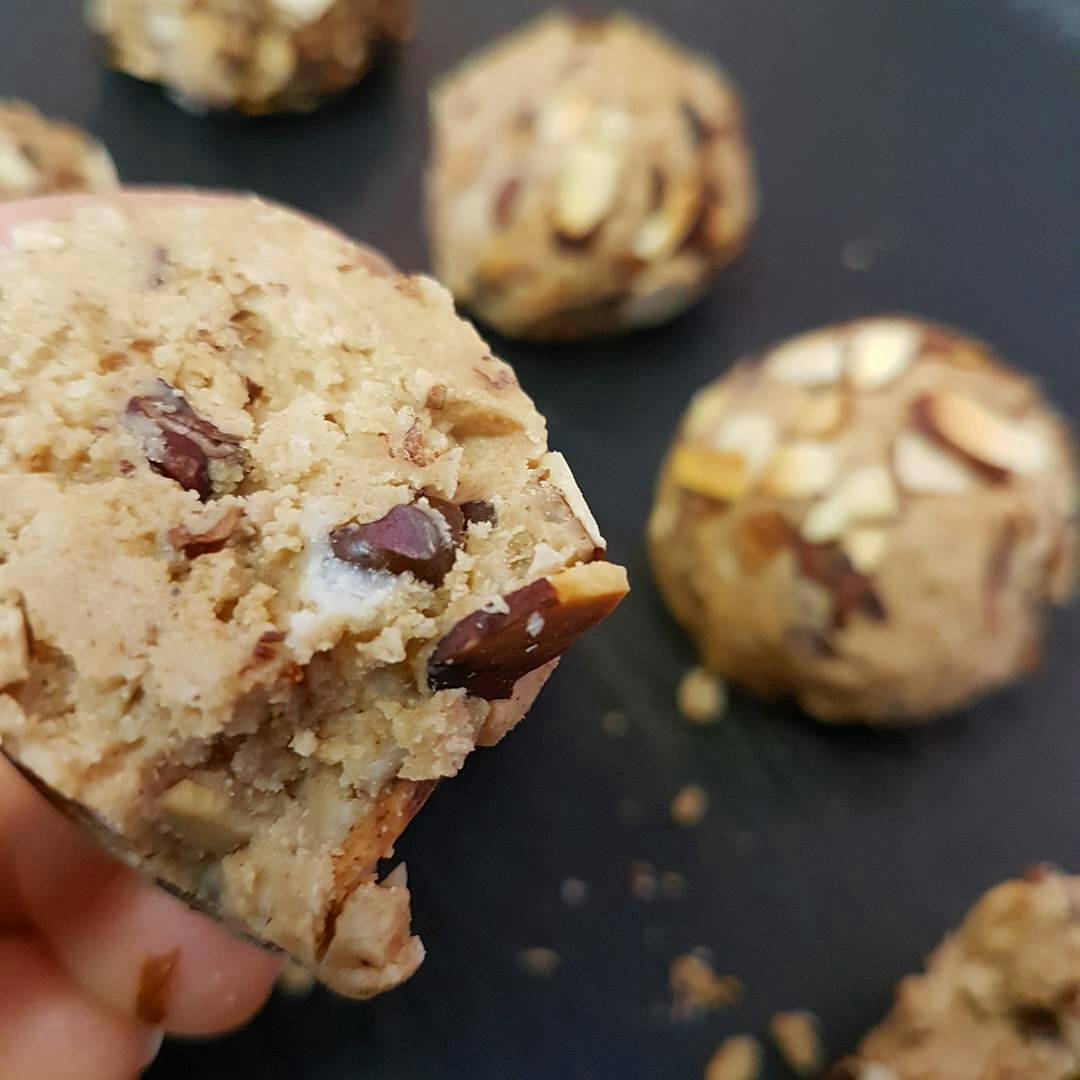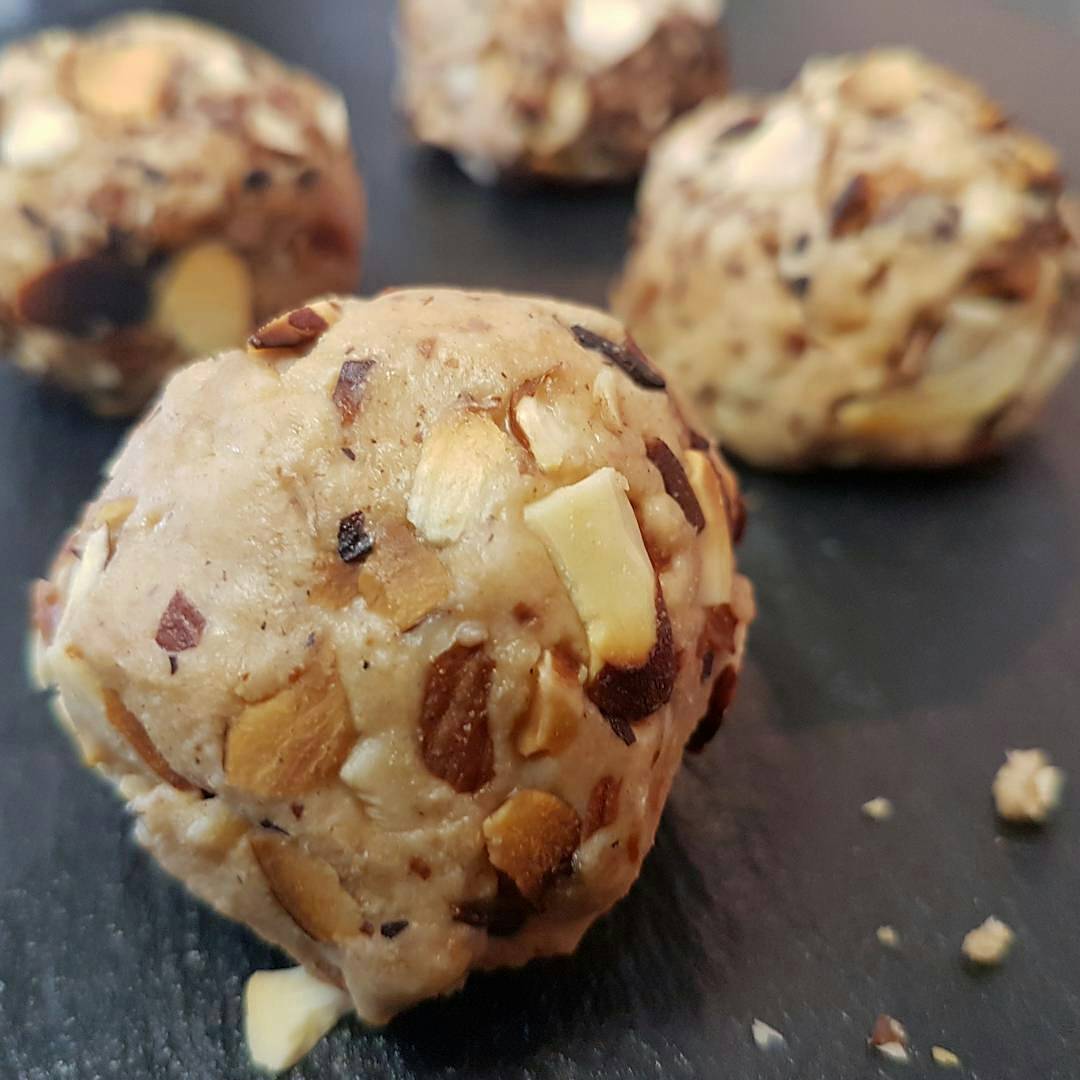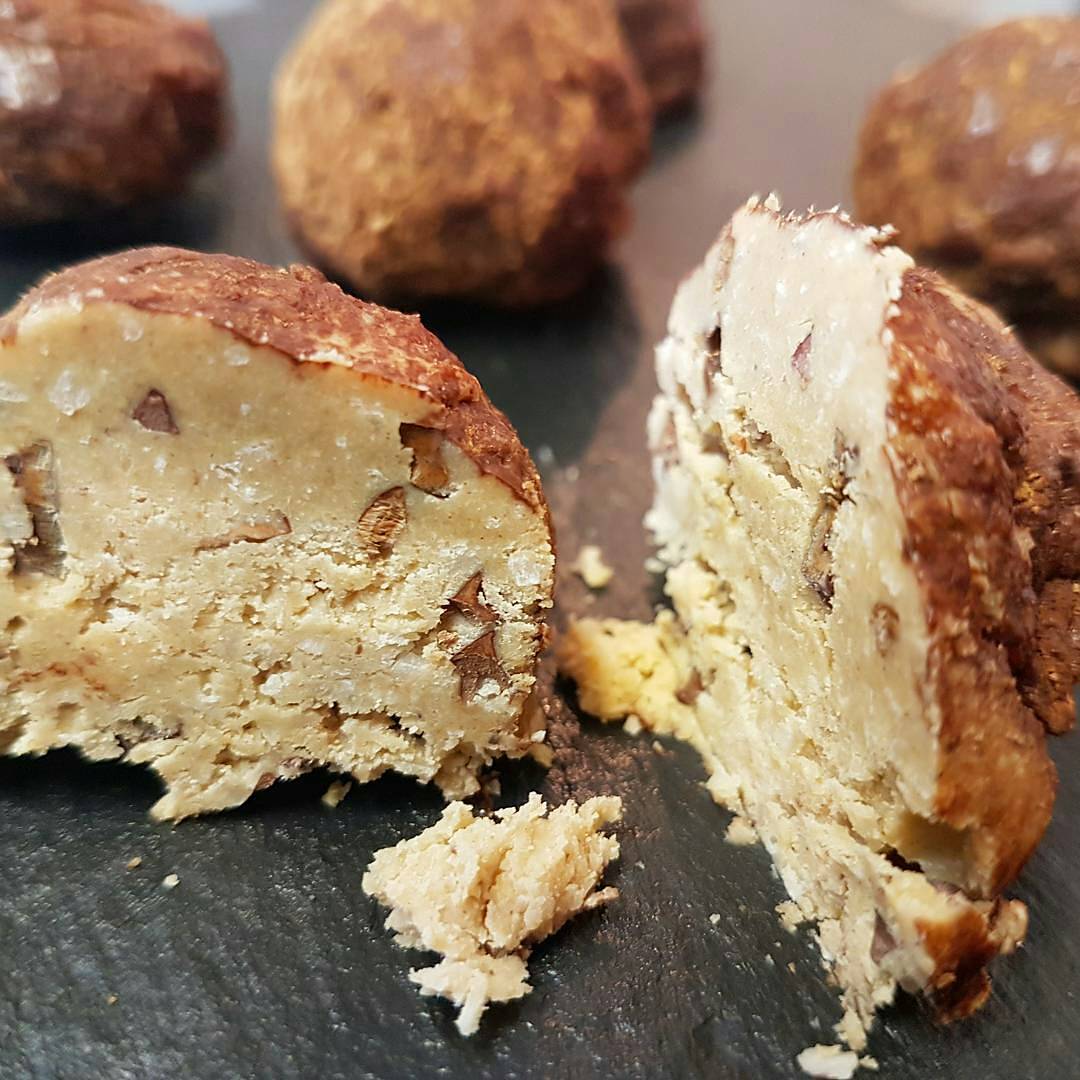 Please follow and like us:
Start by placing your jar of coconut butter in a bowl of hot water, this is the easiest way I found to melt the butter.

Once the coconut butter is runny, add it to a mixing bowl along with all other ingredients (except for the last 4). Using a spatula, mix all ingredients together until well combined.

Divide the "dough" in 2 batches. Add the peppermint oil to one of the batches, and the almond extract to the other, mix well. At this point, the mixture might be too wet to roll, in which case you can place it in the freezer for a few minutes (be sure you don't leave it in there as it will harden pretty fast).

When the dough has reached the proper consistency, roll mixture into balls, using your hands. I rolled the peppermint balls into some cocoa powder but feel free to skip or substitute with something else.

Place the balls on a plate or cookie sheet in the freezer for about 15 minutes to allow them to set. From there you can store them in the freezer or in the fridge, your choice.