A few days ago, I celebrated my 31st birthday (ouch).  The idea of making my own birthday cake felt a little bit lame but I still wanted a healthy treat to come home to after a dinner at my favourite restaurant.
I had these gorgeous local strawberries that I wanted to incorporate in my dessert and thought of a cheesecake.  Cheesecake was still cake though and I didn't want to make something huge. Could serve them in glasses or individual dishes…Or mason jars! Perfect!
Raw vegan desserts usually require a fair bit of preparation and work but these were honestly quite easy to make.  Think I used about 8 ingredients for the whole thing, not bad right?
Took me about 20 minutes to whip up these little gems and they were de-licious!
Had one for breakfast and one for dessert.  Actually had one and a half for dessert, ok maybe one and three quarter.  My boyfriend and I split one and he might have had 5 bites.  And then I had a whole other one to myself.  It's my birthday and I do what I want.
Note that these are not keto-friendly, but they are absolutely squeeky clean in terms of ingredients, and unless you are trying to drop 5 pounds by tomorrow you should go ahead and indulge, and feel good about it 🙂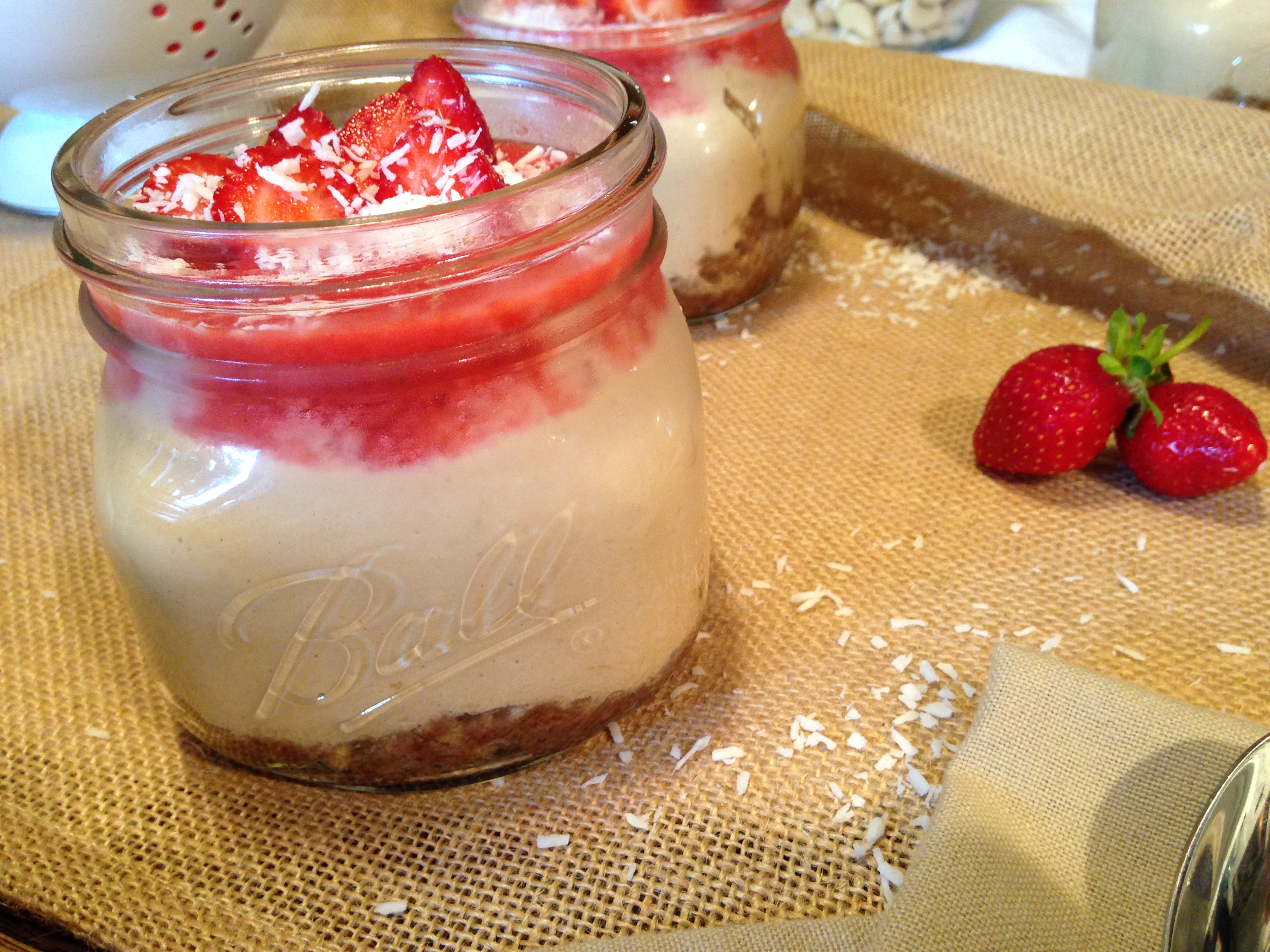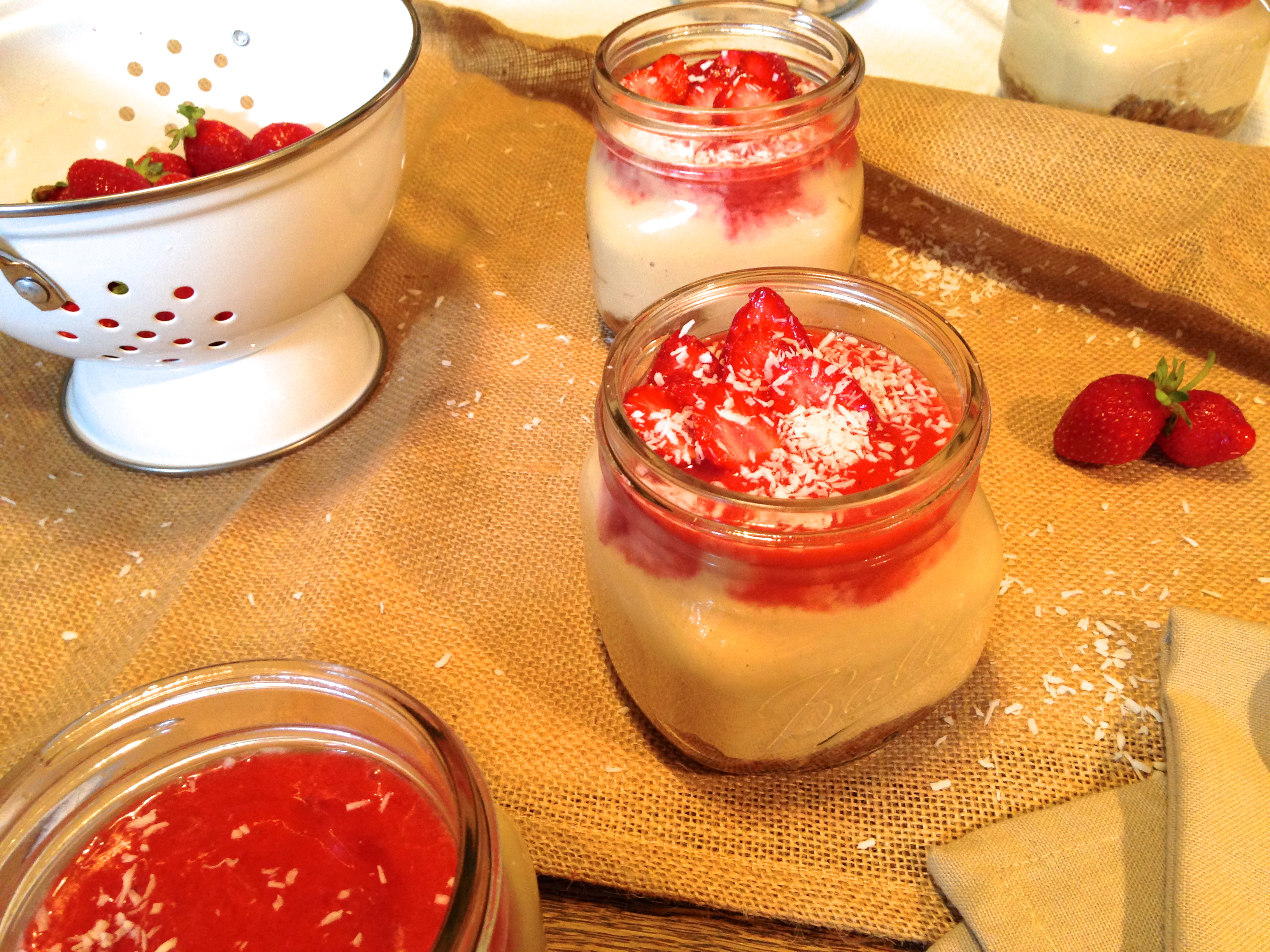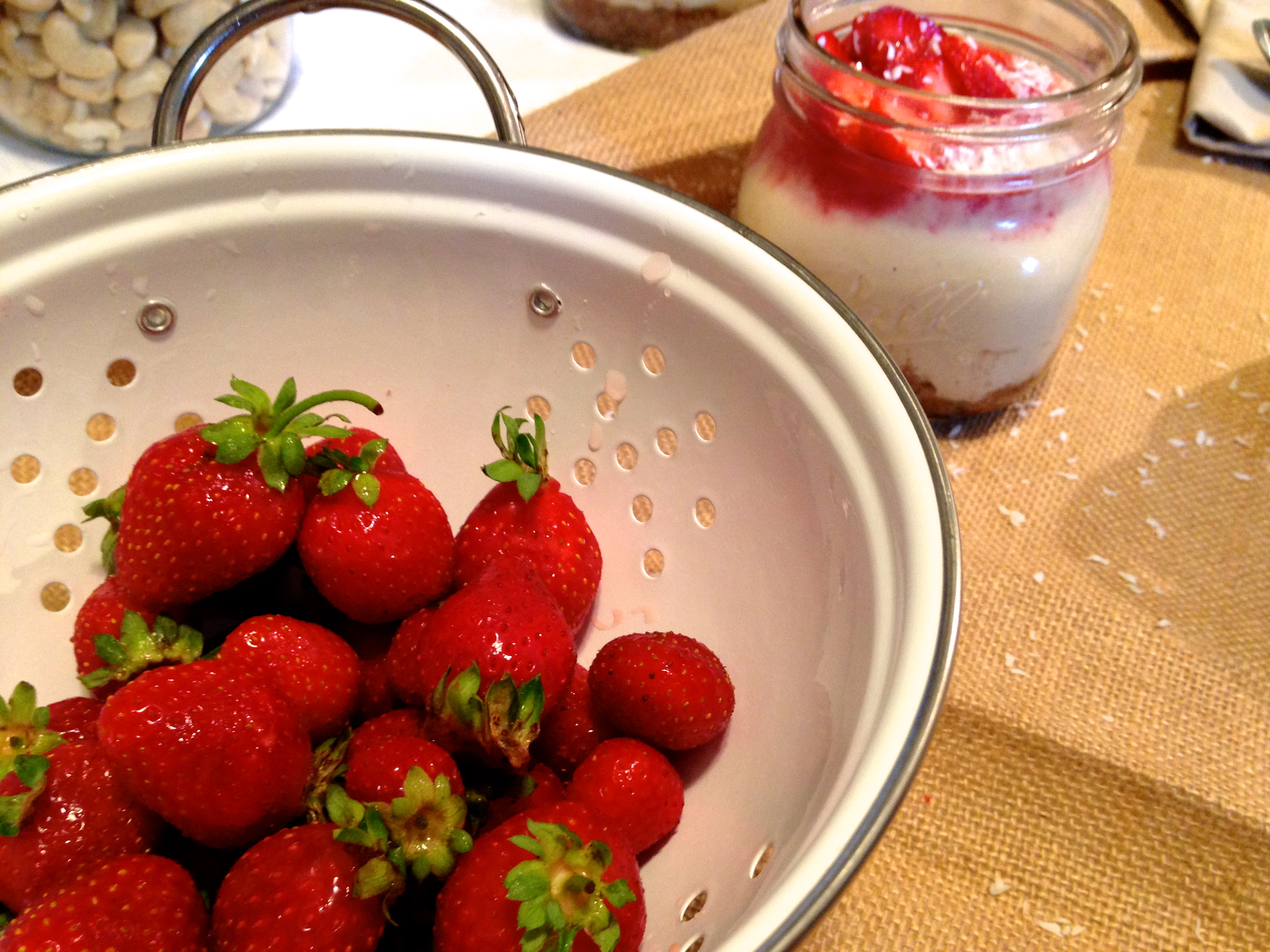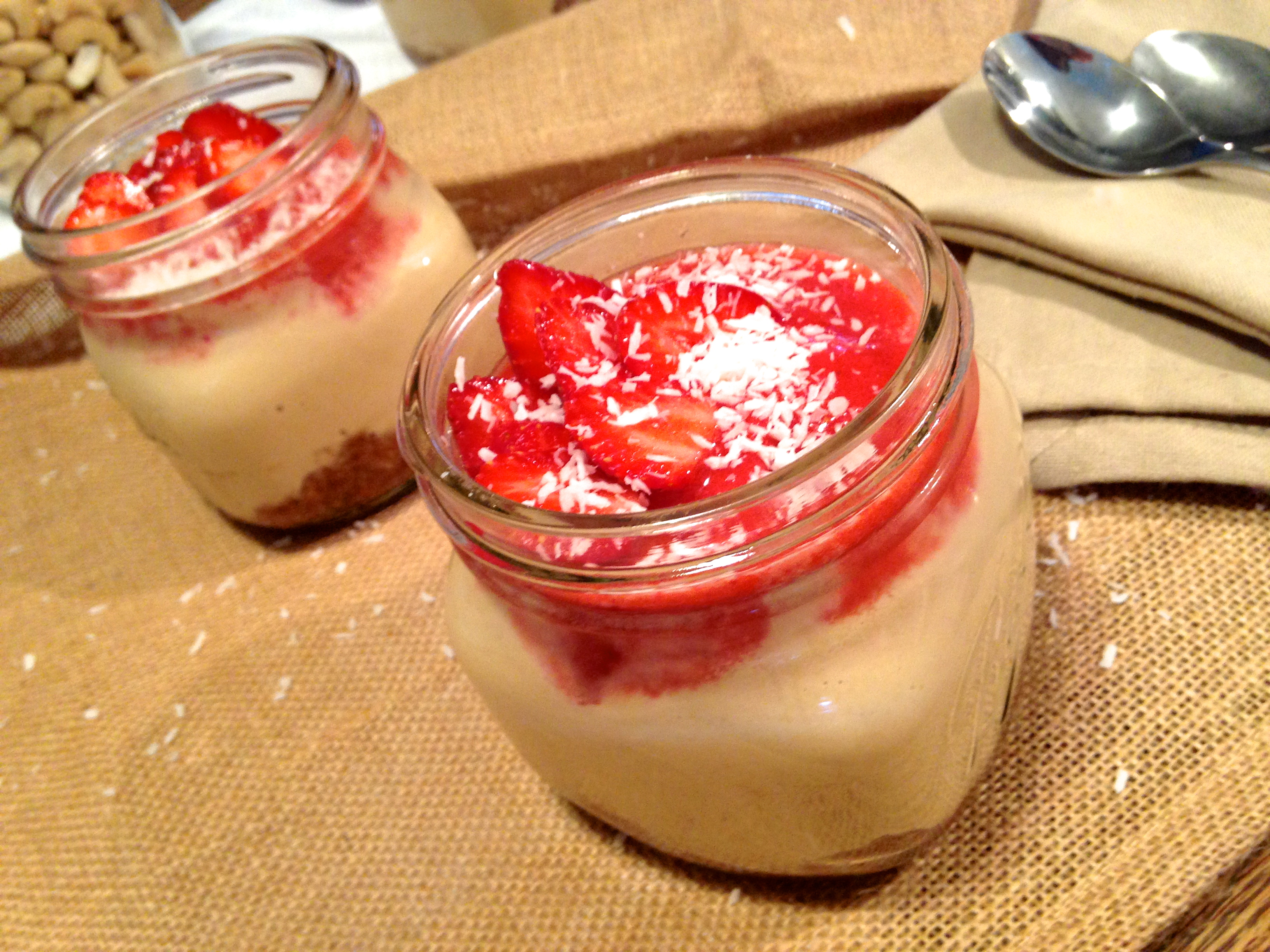 Please follow and like us:
Servings:
mason jars (500ml)
In a food processor, begin by pulsing the pecans until chopped coarsely. You can then add the rest of the crust ingredients and blend until you have some sort of a uniform mixture.

With the help of a spoon, press the mixture in the bottom of your 4 mason jars.
Place soaked cashews (without the soaking water), the maple syrup, yacon syrup, lemon juice and vanilla extract in your clean food processor. Add water in as needed. Blend until smooth (this could take a couple minutes).

Pour mixture in the mason jars, dividing it evenly.
In a high speed blender, blend semi frozen strawberries along with maple syrup. Semi frozen work better then fully frozen but will still give you the desired sorbet texture. Just take them out of the freezer about 1 hour ahead and they will be perfect for this.

Once your strawberries have reached a smooth, sorbet like consistency, pour over the " cheesecake layer".

You can have them right away if you really can't wait but I strongly recommend placing in the fridge for an hour to let it get more solid. Or you can leave it in the freezer overnight and let it thaw for a couple hours before serving.

Garnish with sliced fresh strawberries and grated coconut (optional).