Folks, don't let the name of this recipe fool you, this was one of the easiest dishes I've ever prepared.  Or at the very least the most simple curry sauce I've made.  The term emulsion may sound complicated, but it really isn't.  It's just a more elaborate word for a mixture or a blend.  The culinary definition of an emulsion is simply the combination of two liquids that wouldn't normally mix together, such as oil and vinegar.  See, nothing fancy there.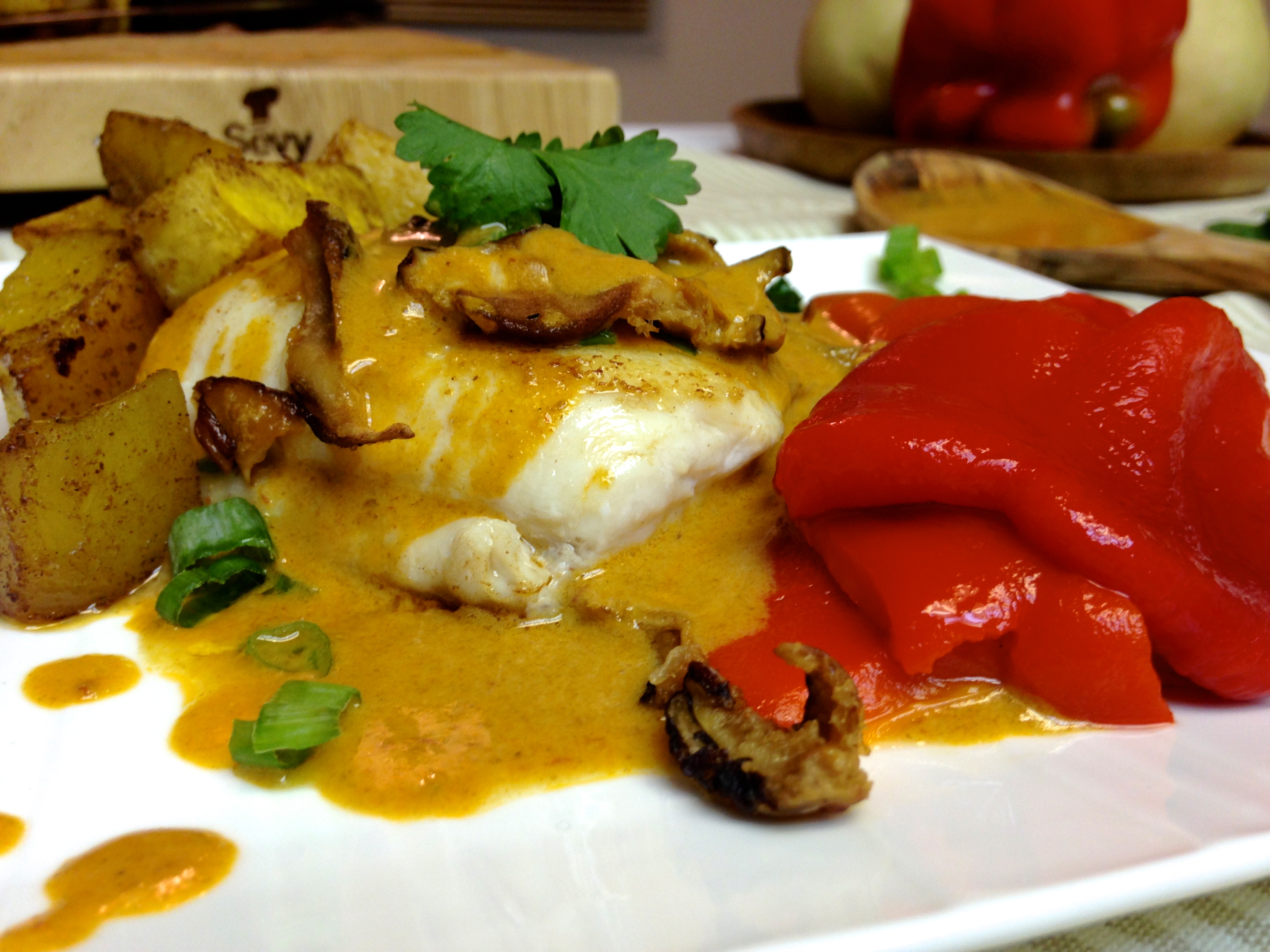 I have made lots of curries from scratch before, and yes, they are quite labour intensive.  You grind your spices (with a mortar and pestle if you want to make it a proper curry), toast them (this part is crucial too), add a billion other ingredients, simmer, prepare the rest of the dish, voilà, an hour or two later you might end up with a delicious curry.
Well people, this sauce took me a whole minute to make and it was surprisingly delicious.  Was perfectly creamy, packed with flavour and had just the right amount of kick.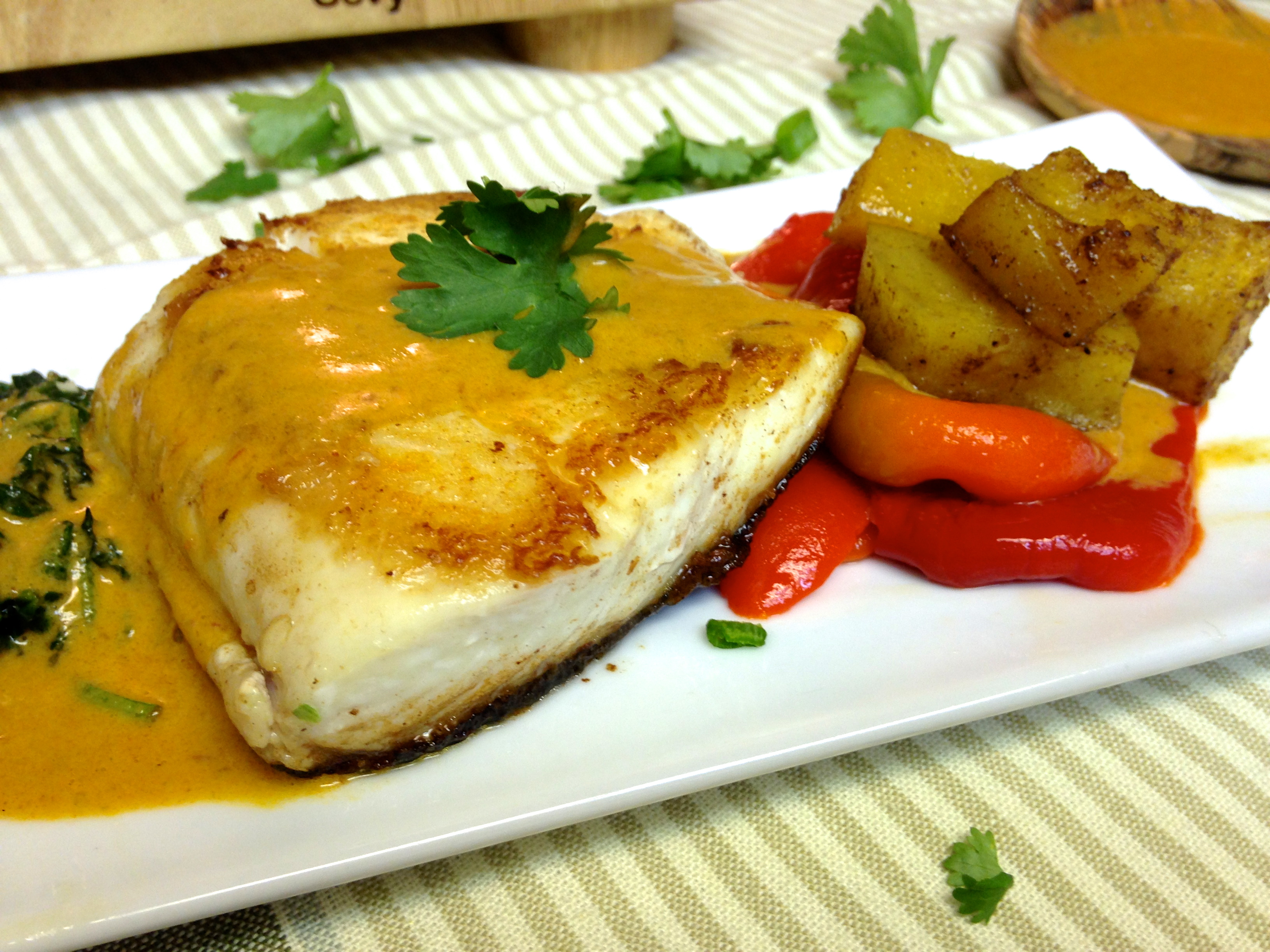 I know rice is kind of a staple in any curry dishes but I am not a massive fan of rice.  A ton of veggies is all I need to be happy.
I opted for sauted garlic spinach and roasted red peppers this time.  And I thought I would put all these butternut squash from the garden to good use by roasting them with some coconut oil, garam masala, a bit of cinnamon, coriander and sea salt.
Try it, honestly, I know it may sound a bit weird but coconut oil is butternut squash's best friend.  Wayyyy better than with olive oil in my opinion.  Added some fried shitake mushrooms, chopped green onions and fresh cilantro as a final touch.
This sauce is super versatile and would be a good pairing to almost any fish or seafood (although I wouldn't serve it with salmon).  White fish, prawns or scallops are all great options.
Thank you, Gingersnapjordan, for this awesome, life-changing one minute coconut curry sauce!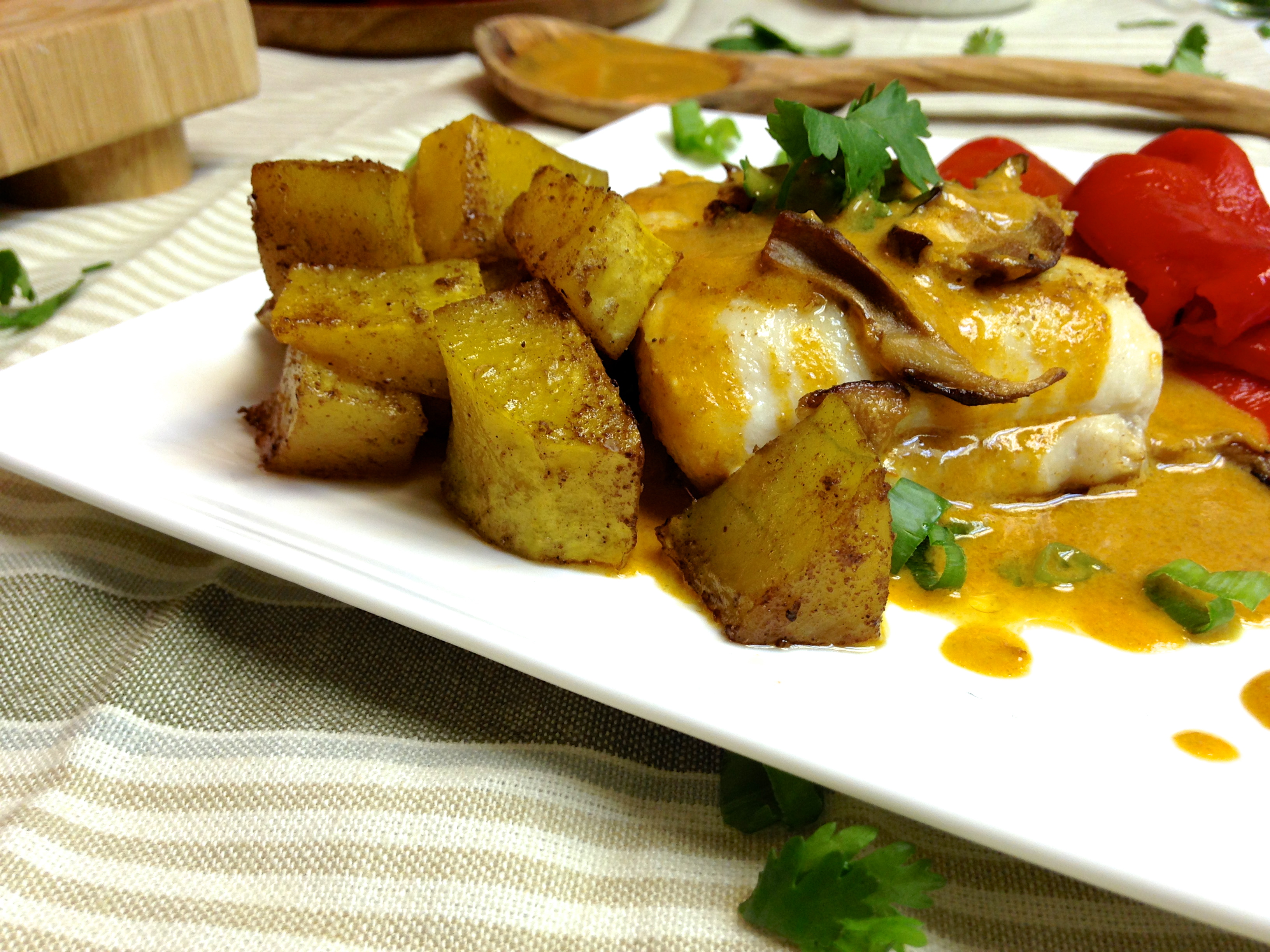 Please follow and like us:
For the curry emulsion, simply place all ingredients in a blender or food processor and pulse until smooth. Heat up on low in a small sauce pan until fish is ready to serve.

In as small skillet, heat butter (or oil) on high heat until it starts to bubble. Lightly salt halibut fillets and place skin side down in the pan.

Leave temperature on high heat for about 2 minutes to create a nice golden crust. Lower heat to medium-high and cook for 4 to 5 minutes.

Using a spatula, gently flip over the fillets so the skin is facing up and lower heat to medium-low. Cook for about 2 minutes like this and remove from heat.

Be very cautious not to overcook and be aware that cooking times vary depending on the fish and also the quality of your pan.

Serve with vegetables of choice and rice if desired and drizzle with warm coconut curry emulsion.