Have I mentioned I am a huge pesto fan?  Well now you know!  I usually make my pesto with pistachios but the health food store was all out this morning so I had to improvise.  Cashews are always my base as they add a creamy texture any sauce, so I decided to keep that as a part of the recipe.
  I also had some beautiful macadamia nuts in the cupboard and thought I would try to incorporate them to my pesto.
After blending everything the first time (before I decided to add the kale),  I thought my pesto looked a little pale and went on a hunt for something green I could throw in there.  Ta-da!  Kale came to the rescue once again!  Well at least to my rescue cause I didn't have enough basil.  If you have some other green food you'd like to throw in there instead, go for it!
The nutritional yeast is also completely optional, I personally really enjoy the cheesiness it adds to this.
Well that's all I have to say about this.  Other than; this was the best breakfast-ever!  Sorry I hate to brag about my recipes but what can I say….it was THAT good!  I dare you to disagree!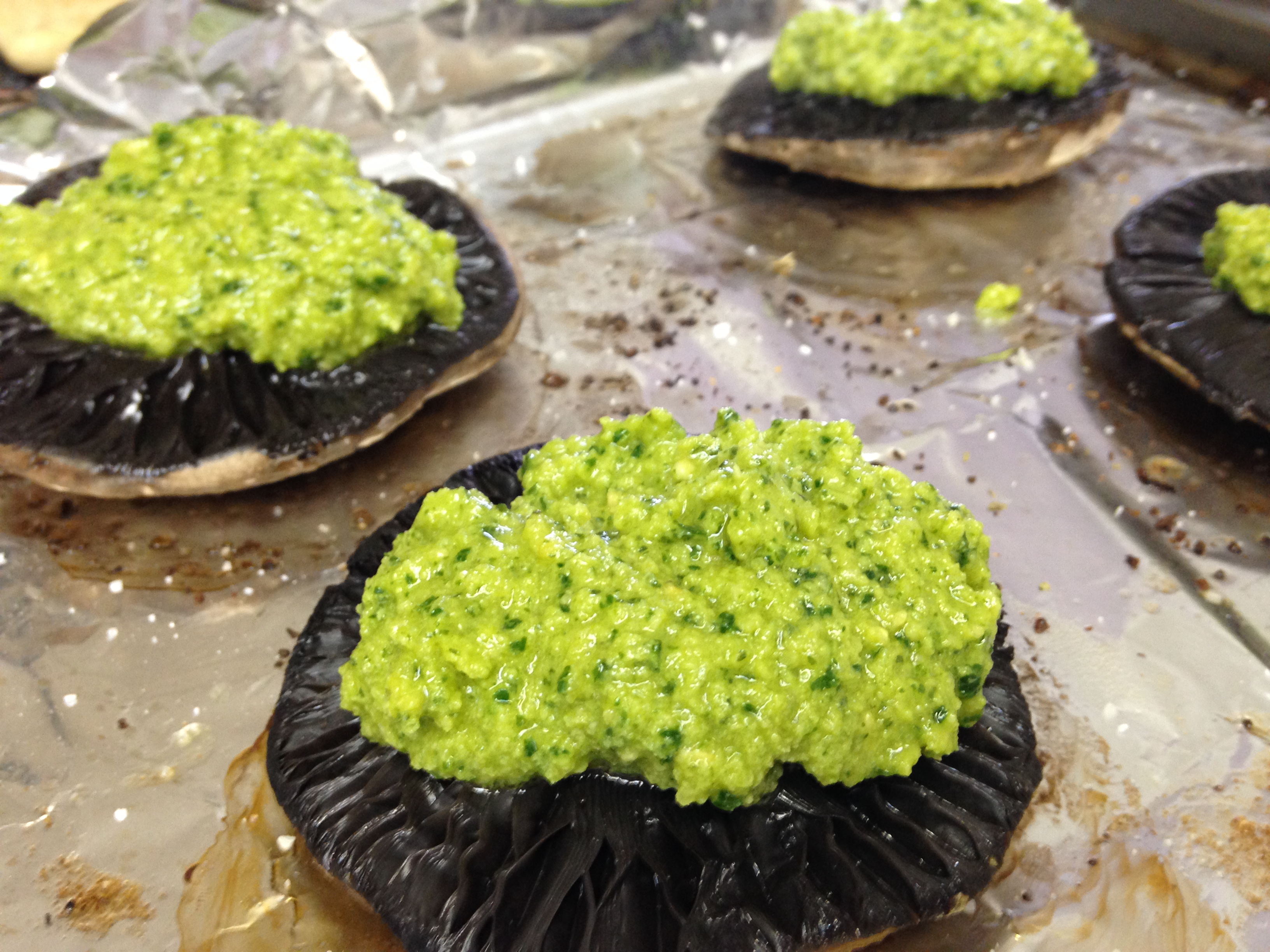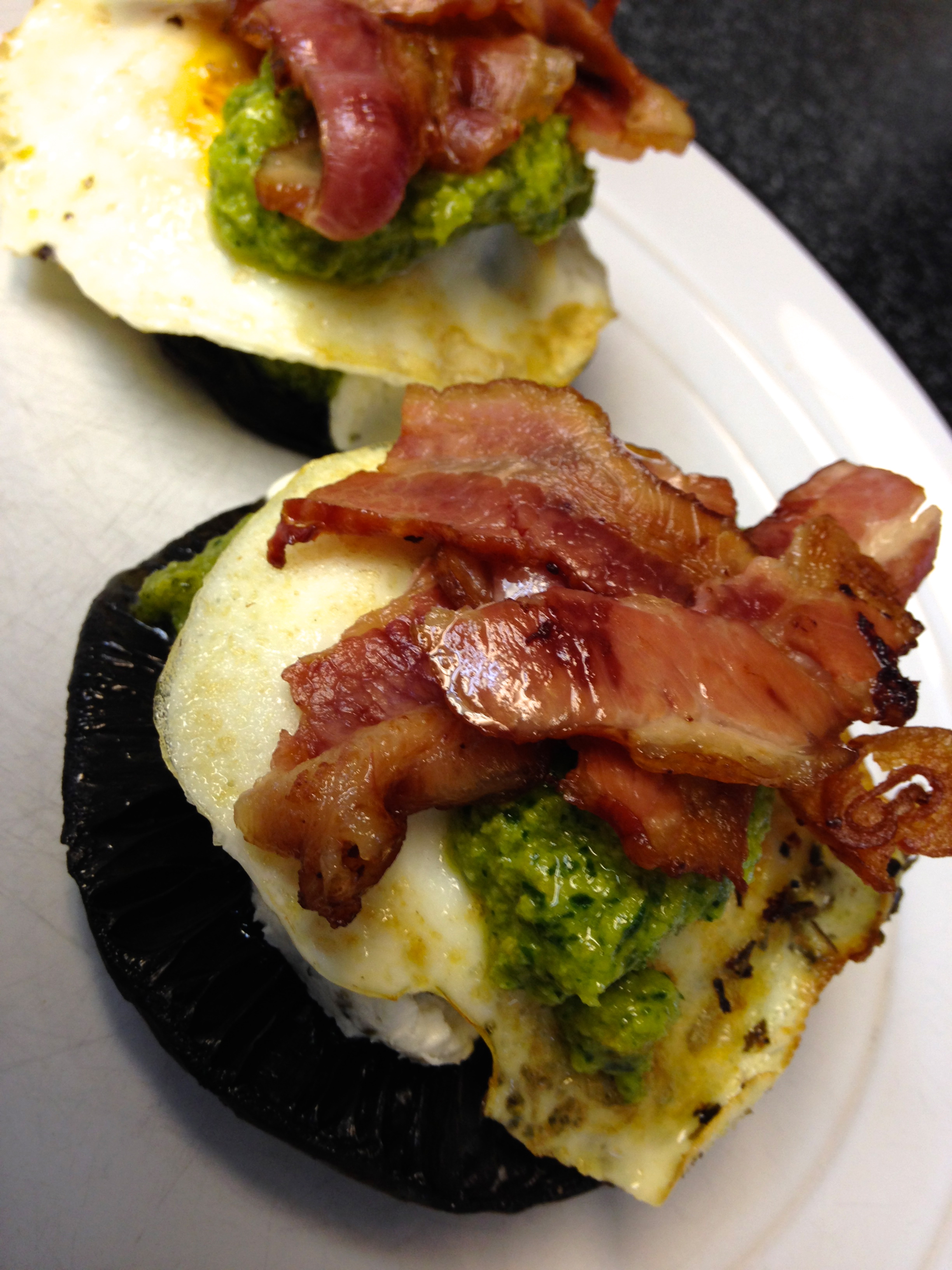 Please follow and like us:
Start oven at 425 degrees.

Peel mushroom caps and remove steams.

Place them bottoms down on a foil lined cookie sheet. Brush the top of the mushrooms with melted butter and sprinkle with garlic or onion powder.

Place in oven for about 12 minutes.

In the meantime, in two separate pans, cook bacon and fry eggs to your liking.

For the pesto, put all ingredients in a small processor or magic bullet and blend until smooth. Set aside.

When mushrooms are done, pull them out of the oven and flip them over. Scoop a big spoonful of pesto in the middle of each one.

If adding goat cheese, sprinkle desired amount on top of the pesto.

Top with fried egg, extra pesto and finish off with bacon.