I almost feel weird calling this a recipe because it's not.  It's just a breakfast idea.  And frankly I think most people could use a little bit of inspiration when it comes to  breaking their fast.  Who said you can't have a salad for breakfast?  And who said you can't have eggs for dinner?  I am Sarah and I'm here to mix things up.  And this is not guacamole you see, no sir!  It's smashed avo.  What's the difference you might wonder.  Lemon instead of lime, chives instead of cilantro, no cumin or chili. It's delicious, try it.
I mean come on you can't say it's not beautiful.  And I don't know about you, but I am a sucker for a beautiful salad with all the colors of the rainbow.  And that yolk, I mean come on 😉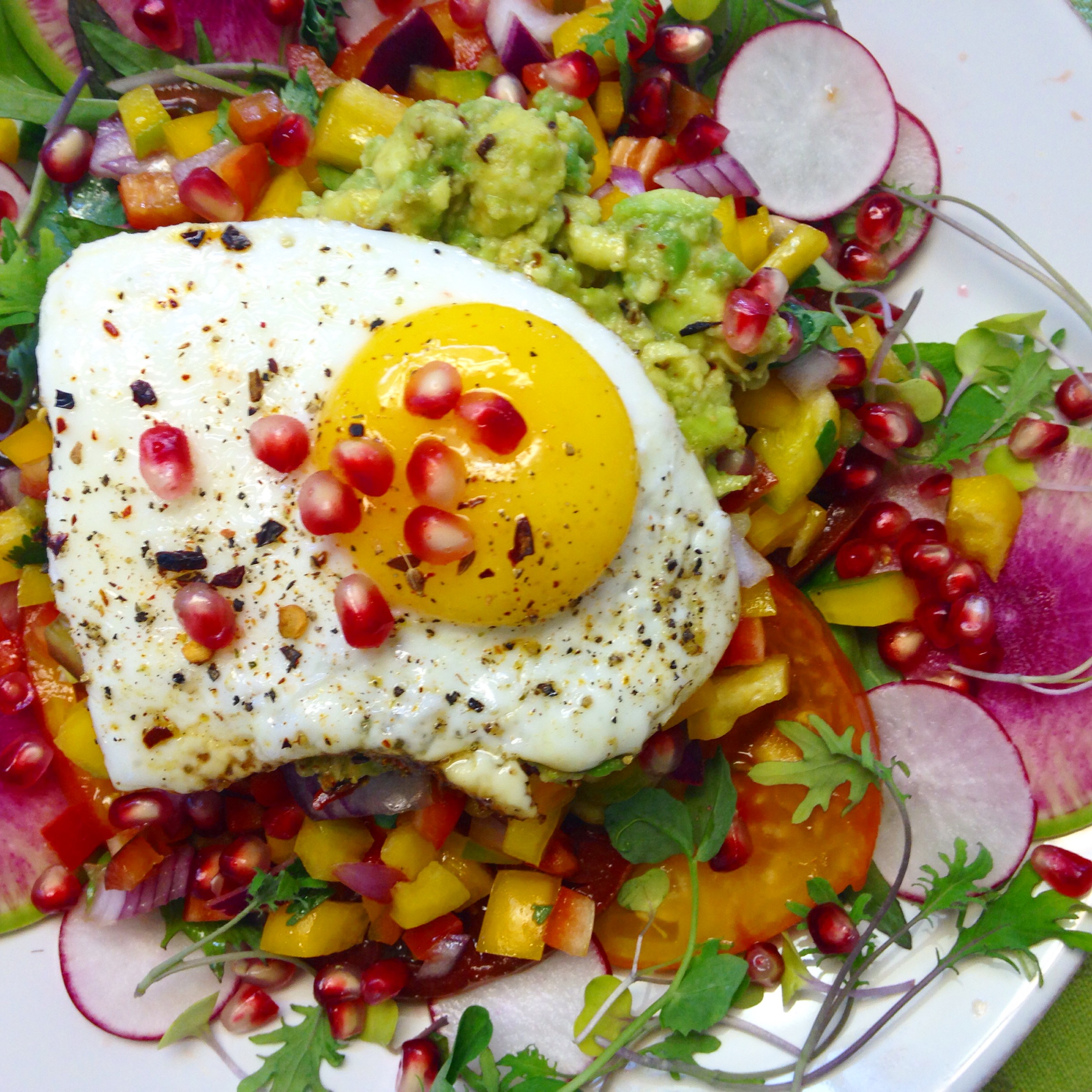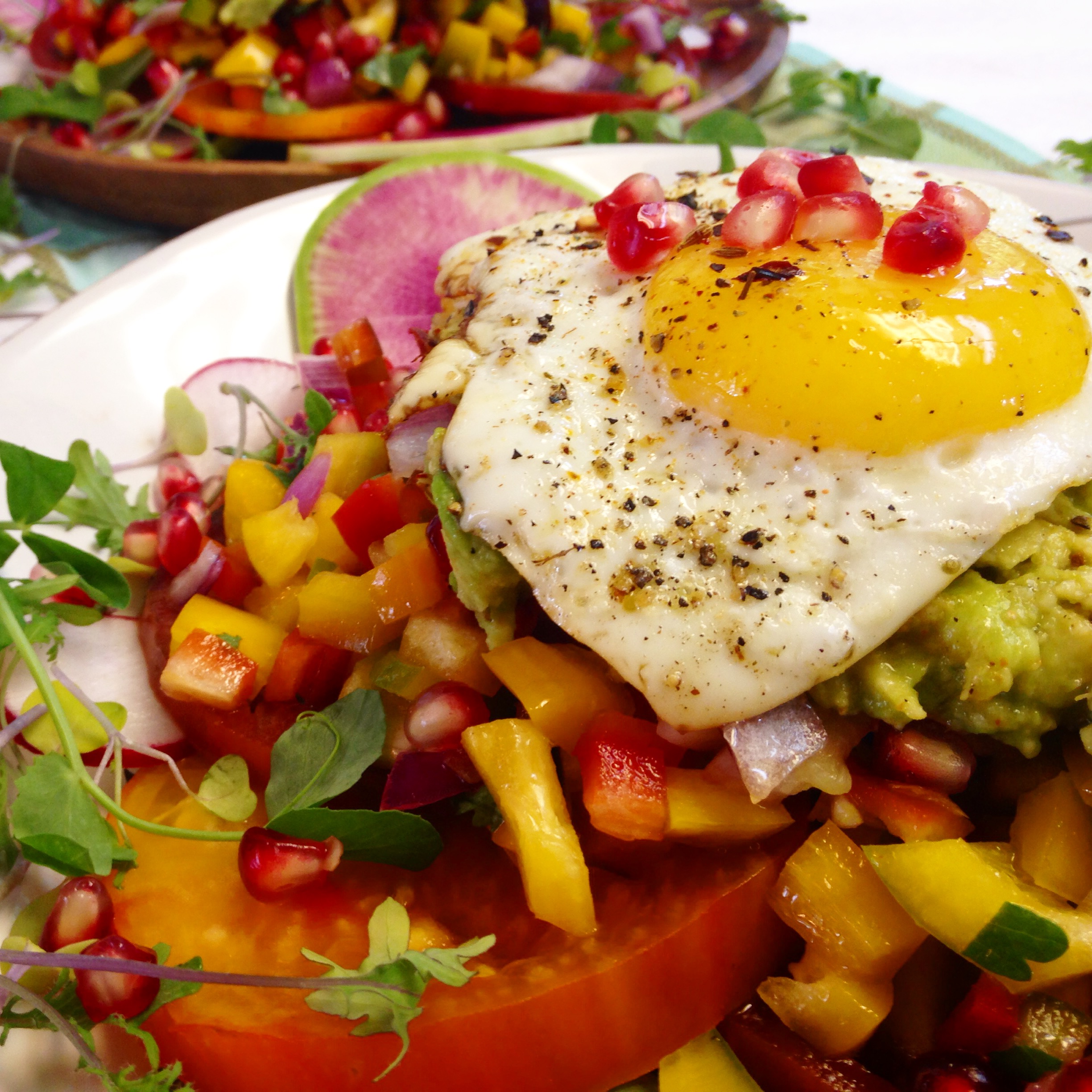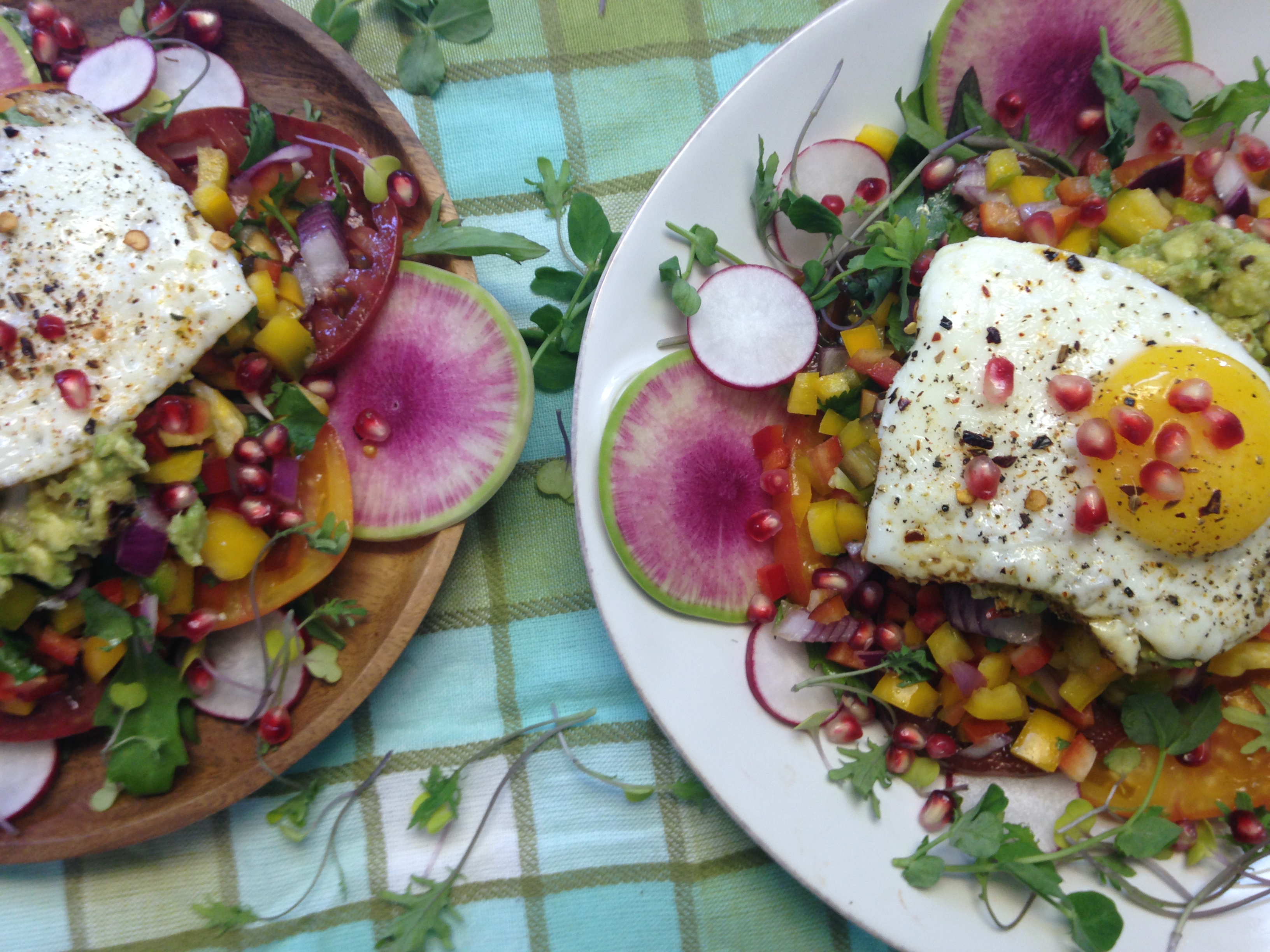 Please follow and like us:
The only instruction I need to give you for this is how to make the smashed avocado. And it's pretty straight forward. Place avo meat, fresh lemon juice, fresh chives, garlic, salt and pepper and mash. That's it.

Other than that it's pretty straight-forward. Make a pretty salad, throw some smashed avo on there, place your fried egg (with runny yolk is recommended) on top. Drizzle olive oil and balsamic (or dressing of choice) and garnish with hemp seeds.