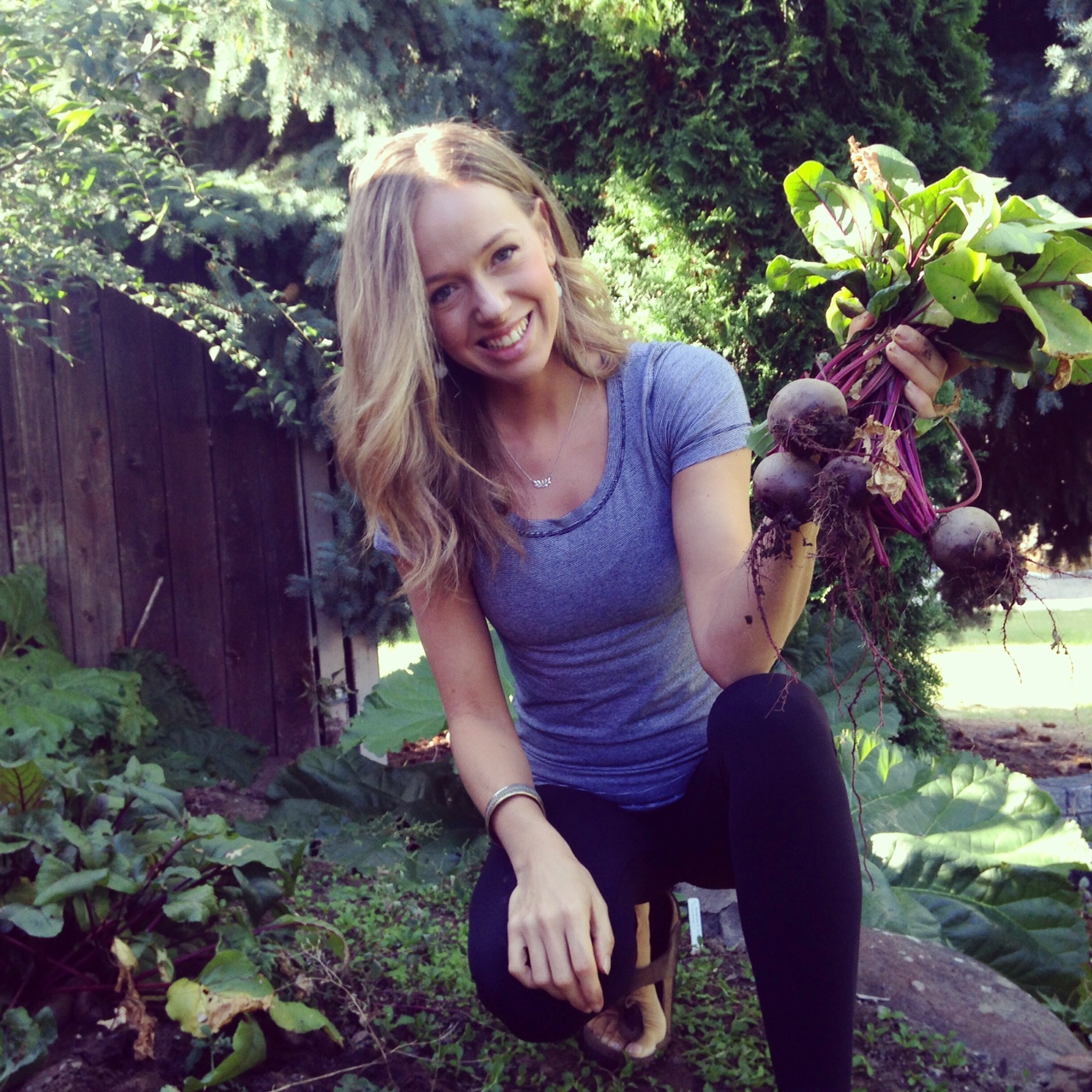 Hi there!  
I'm Sarah-  I'm a Health Coach, a creator of whole food recipes, a yogi, and a true enthusiast of everything Health & Wellness.   I love cooking with fresh, whole foods to create vibrant & delicious meals for myself, and the people I love.  I studied with the Institute for Integrative Nutrition and also have completed my Yoga Teacher Training in India in April 2015.  
Here's the short version of my story:  
I used to feel sick all the time, and now I have more energy than I know what to do with.
Now for  the longer version:
Almost 5 years ago now, I felt like a completely different human being.  I was exhausted, suffered from migraines, digestive issues, mental fog, the list was long.  Yet I was only 27 at that time, I was active, I didn't smoke, I didn't party, there was no obvious reason for me to feel that sick all the time.  Something was going on.  Then one day, someone suggested I might be celiac.   I wasn't excited about the idea of course but wanted to feel better at any cost so I decided to give it a go, what did I have to lose?  To my surprise, within a couple weeks, most of my health issues slowly started getting better or even going away.  I had more energy, I wasn't bloated anymore, my headaches had almost disappeared, and as an added bonus, my skin looked better than ever before!  But I wanted to feel even better! Shortly after that, I decided to take my healthy lifestyle to a whole other level by trying something most of you know as a "Paleo" diet.  From there my awareness of food grew so much and I all of sudden started to like the taste of healthy food better than any junk food I used to love.  I started taking so much pleasure into cooking healthier food and experimenting with my new "diet", that soon enough I forgot bread even ever existed.  And I never looked back since.
 I started this platform with the intention of sharing not only my story but my love for real food,  wellness and yoga, and the hope that I can help people find healthy & happy lives, whether it be through this site or by working with people one on one. 
I firmly believe that being healthy can be easy, accessible and enjoyable, and love to put my knowledge and training to the service of people who are interested (and committed) to making some positive changes in their lives.  I sincerely hope that you can find what you are looking for on my site and that we can connect in the future.  To get in touch with me either via email or social media,  go to my Contact Me page.
 Cheers to your health!
Certain content on this Website was created by Integrative Nutrition Inc. ©2015 (used with permission)